When I moved into my apartment, I was thrilled to find out it had three (three!) closets—kind of a big deal for New York City. What I found, however, was that it's not the closet space that matters, it's the closet storage. Of my three glorious closets, not one is organized to its fullest potential, but that's about to change. In combing our archives to find inspiration, I came across plenty of clever clothing storage solutions that can be used to kit out closets of any size.
Here, 13 inspiring closets with storage ideas to steal.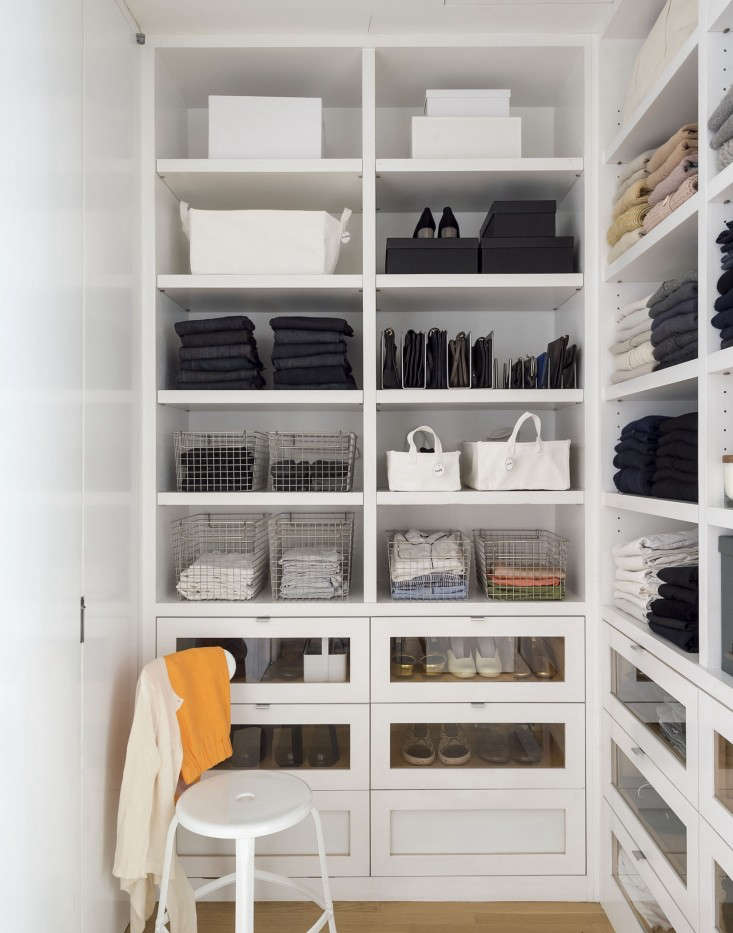 Above: In a Provincetown, Massachusetts, beach house, design duo Hein+Cozzi devised minimal built-in closets (L) with a clever open shoe shelf that doesn't obscure an original beam (R). See more in Out at Sea: A Shipshape Renovation in Provincetown by Hein+Cozzi. Photograph by Justine Hand.
Above: The stairway in this compact Moscow apartment is home to three closets in graduating size: one for shoes, another for outerwear, and a third with shelves and drawers. See more in The Secret Apartment: A Hyperefficient Moscow Flat with Stealth Storage (and a Hidden Kitchen). Photograph by Polina Poludkina.
For more closet inspiration, see our posts: