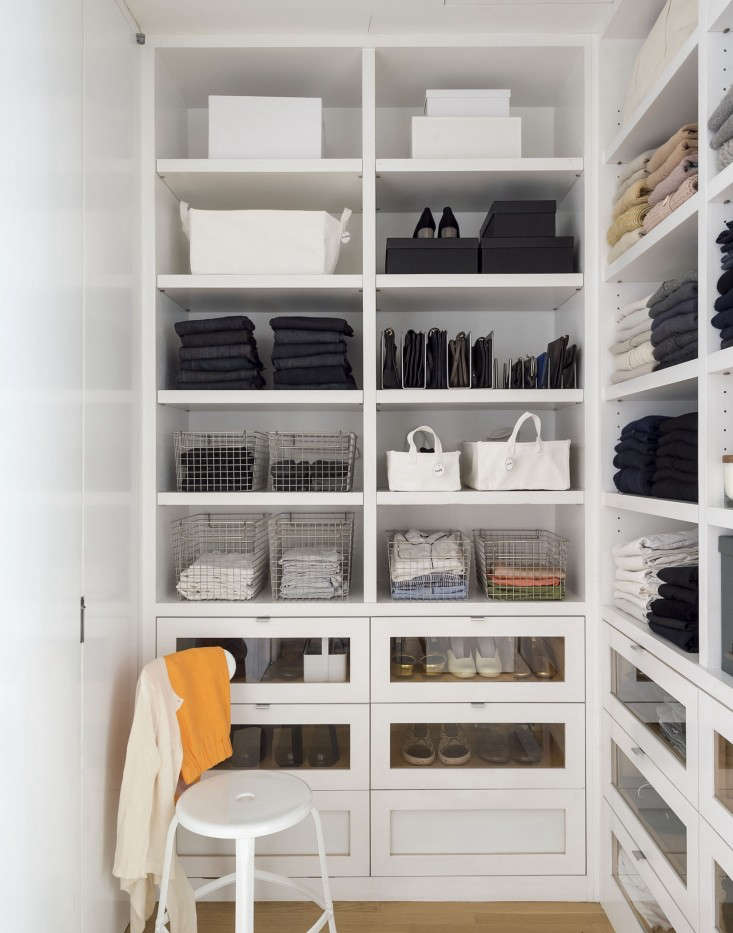 My closet doesn't look like this—not even close—but there are resourceful ideas in this well-ordered walk-in that anyone, with any kind of closet, can replicate. Best part—none of it costs too much. The key is to have the proper accessories: bins, baskets, and dividers to assist you in keeping your closet neat and functional. And don't stick to just the wardrobe storage section of stores: Look at products designed for the kitchen, bathroom, and home office as well.
Wire Gym Baskets
Standup Sorters
Canvas Nesting Bins:
White Storage Boxes
See-Through Drawers
N.B.: This post is an update; it was first published on January 30, 2018.
Here, more ideas to get your wardrobe closet organized: