Even in a good-sized kitchen, it can be hard to find a place for everything. In a small kitchen, it can feel downright impossible. These storage and organization ideas, culled from our archive of tiny kitchens we love, will make you realize your small-space storage issues aren't really so big after all. Here, 10 solutions for maxing out storage in a mini kitchen.
1. Install a low, shallow shelf over the counter.
2. Take advantage of every inch of wall space.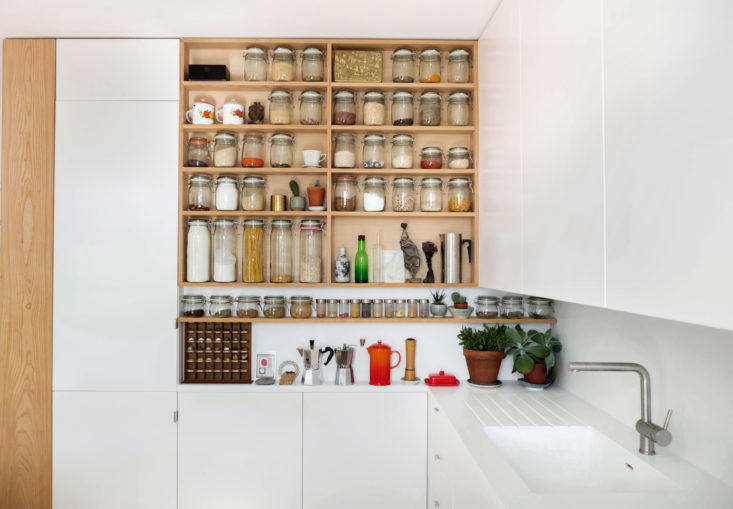 3. Opt for a wall-mounted dish rack.
4. Mini-size the appliances.
5. Source a folding table that has storage too.
6. Think like a puzzle maker.
7. Move in a restaurant-grade kitchen island.
8. Hang your cooking essentials.
9. Create a great wall of cabinets.
10. Consider sliding doors.
More kitchen storage wisdom ahead: