If possible, hide the utility closet in plain sight in the kitchen, where you need it most.
During a recent remodel, my kitchen got a wall of built-in storage including a stealth utility closet, hidden behind two discreet paneled doors. You'd never know it is there—until someone spills, drips, drops, or breaks something on the floor.  Then it's utility closet to the rescue.
Here's a look inside my stealth utility closet:
Photography by Mimi Giboin.
Compartmentalize. If you're remodeling, you can design a utility closet with custom compartments to make it easy to keep everything neatly in place (where you can find it when you need it).
When I was designing my utility closet, I measured the length of my broom and the height of my cleaning bucket (and the size of the metal pail that holds dog food) to determine how big to make shelves, bays, and compartments.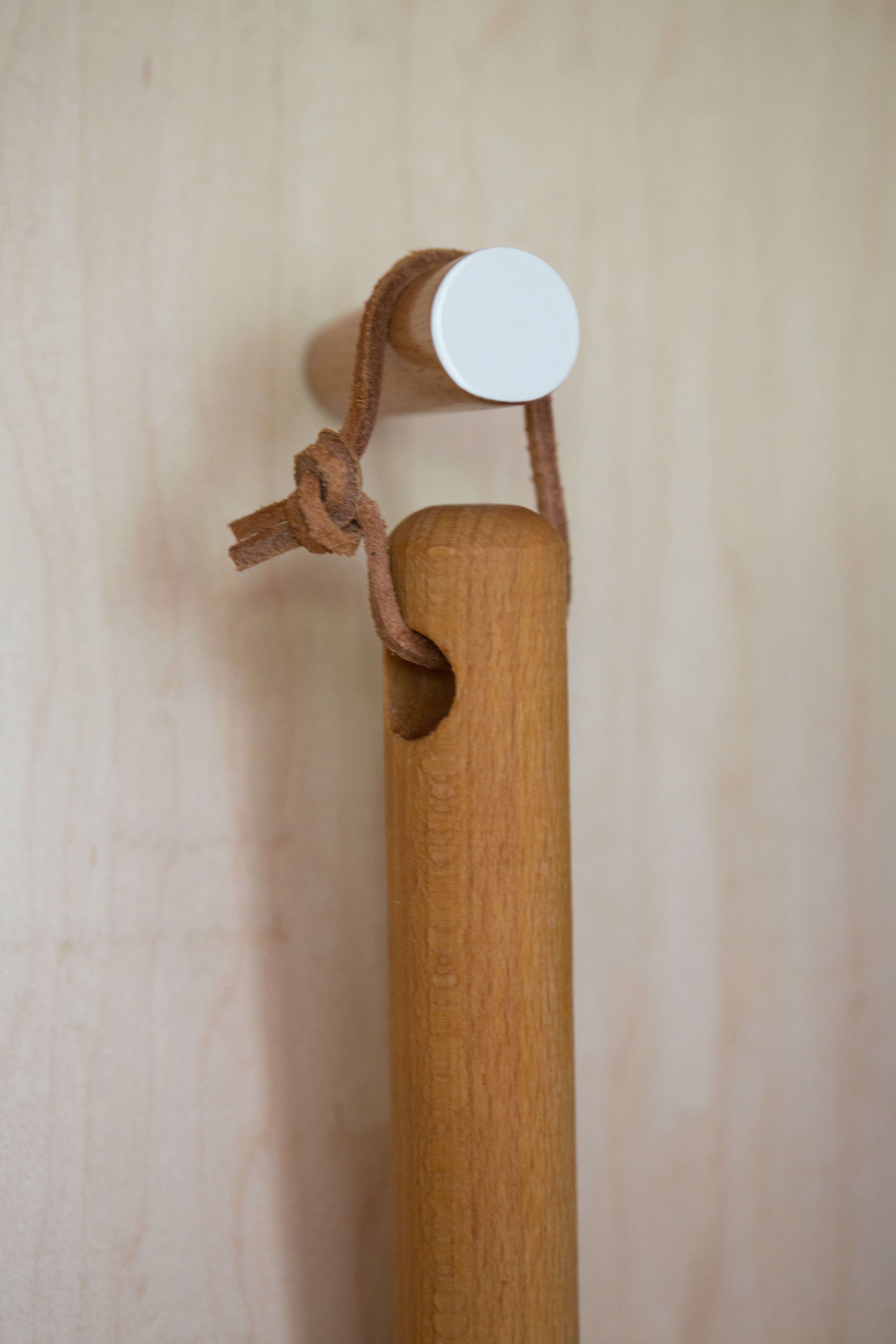 Storage space can be tight in a utility closet; don't overlook the walls. Brooms and mops and brushes can't get tangled up if they're hanging neatly from their own personal pegs.
I store lightbulbs in Ikea's Raggisar felt baskets; it's a happy coincidence that the baskets are perfectly sized to hold four-packs of bulbs; $6.99 for set of three.
Just as important as what's in your utility closet is what isn't. In my experience this is a space that attracts clutter; my husband's hand tools migrate here, and whenever I find them mingling with the lightbulbs I know it's time for a ruthless purge. Every couple of months, I get rid of unnecessary items (for instance, old cleaning rags that have too many holes or stains) and return orphans like the power drill and hammer to their rightful homes.
For more on utility closets, see:
N.B.: This post has been updated with new prices; it was first published August 2019.