Here's an idea we like: a closet converted into a practical utility space, complete with a sink and homemade built-in shelving. Styled by Dutch interior designer Kim Timmerman, it's the perfectly ordered and sparkling extra storage everyone could use. Here, a look at how to recreate it: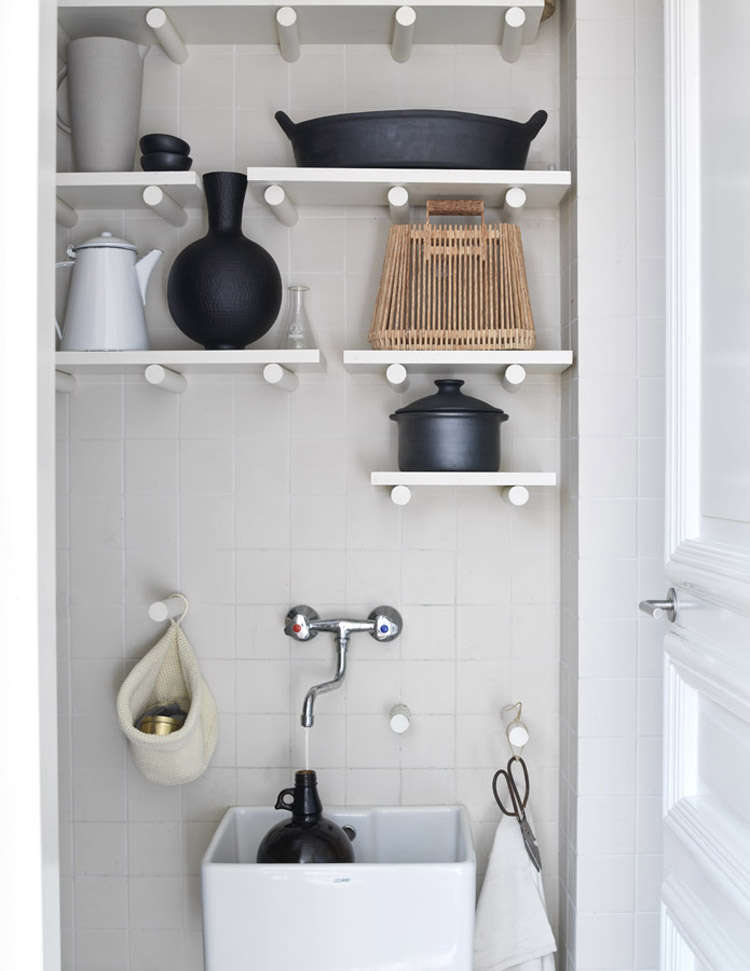 Steal the storage with the following elements:
If, like us, you love looking at storage options, peruse our image gallery of Laundry & Utility Rooms. Also see our post 10 Easy Pieces: Inventive Wood Wall Hooks.