The act of decanting doesn't have to be limited to the kitchen and bath; decanting in the laundry/utility room can also yield some significant aesthetic improvements. Take laundry detergent, for example—whether it's in liquid, powder, or (new) pod form, it likely comes in unappealing packaging. Here are three simple rules for decanting laundry detergent—and our five favorite containers to get started with.
1. Choose a container based on detergent type.
Pair the right container with the right kind of detergent. For powdered detergent, borax, baking soda, bluing powder, or non-chlorine oxygen bleach, go for durable glass containers, lidded enamel bins, or a wastebasket lined with plastic (even better, layers of compostable green bags). For liquid detergent, stain removal, and white vinegar, glass containers with super-secure lids, spouts, or spray tops work best. And for those ultraconvenient detergent pods, just about anything goes—as long as the pods are kept dry.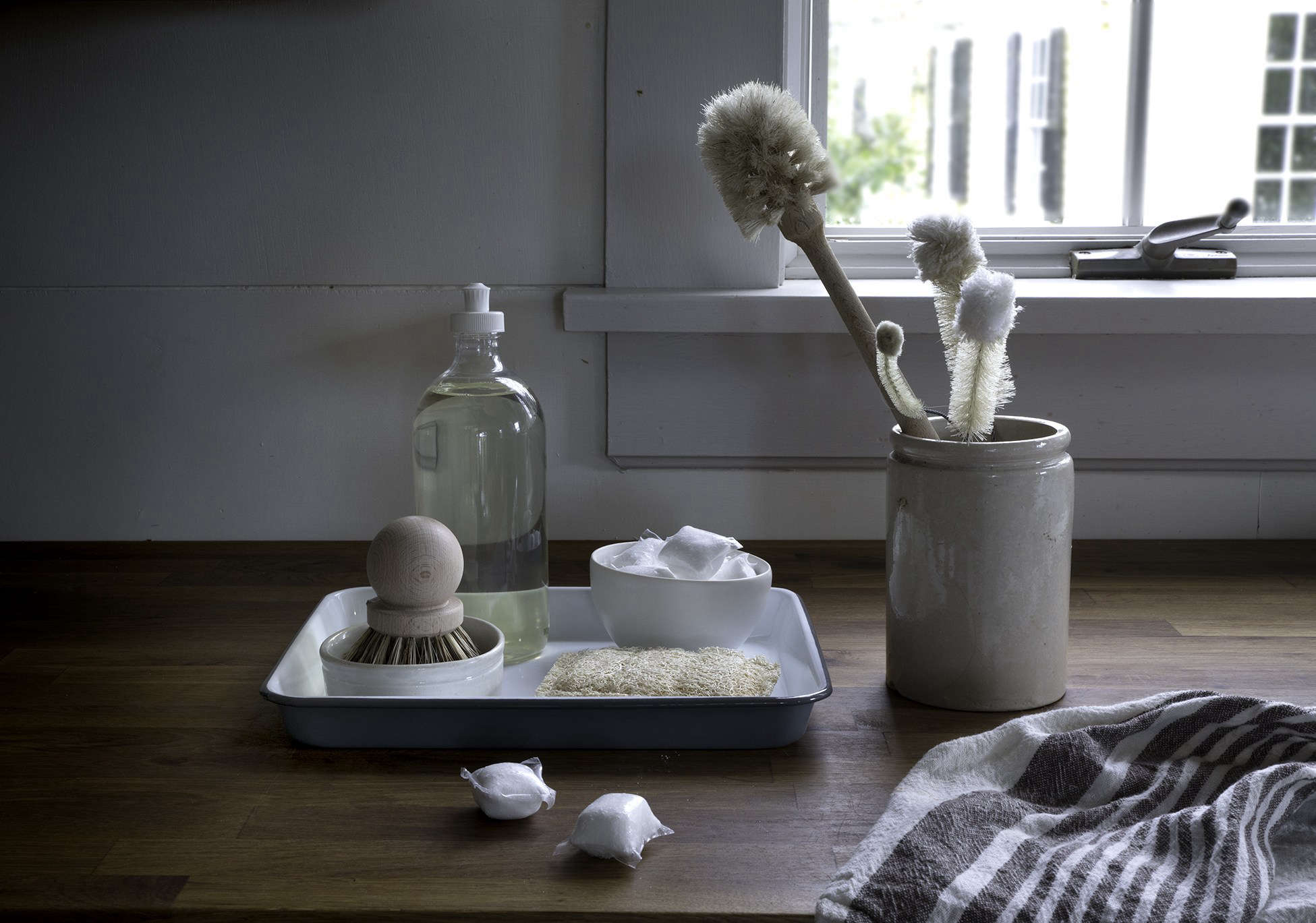 2. Decant prepackaged detergent or find a bulk resource.
Ditch the unsightly boxes and bags your detergent comes in (be sure to recycle, if possible). Alternatively, research a local grocery, hardware, or utility store that may offer bulk powder or liquid detergent. Companies such as Common Good and the Simply Co. partner with US stores to provide liquid and powder detergent filling stations for customers with empty bottles.
3. Label.
Label to avoid mix-ups. When labeling a container filled with liquid detergent, consider weatherproof labels (available at Uline or on Amazon) and waterproof or permanent ink.
+ Five to Buy
For Powder Detergents:
For Detergent Pods:
For Liquid Detergent:
For more decanting ideas all over the house, see our posts: