Are we in agreement that the delete button is the best feature on every keyboard? German designer Malta Grieb understands our need for a clean slate. His birch-plywood Fläpps system is composed of shelves, tables, and desks that fold up and down Murphy-bed style, so that when not in use that they all but disappear. In other words, it's storage you can erase, or, at least, put away.
Produced by Grieb's aptly named Berlin company Ambivalenz, his versatile designs are ideal for tight quarters—or streamlined rooms—of all sorts. So if you're a mimimalist and/or short on space but dream of having ample shelving, a desk, kitchen table, and more, take a look at the possibilities.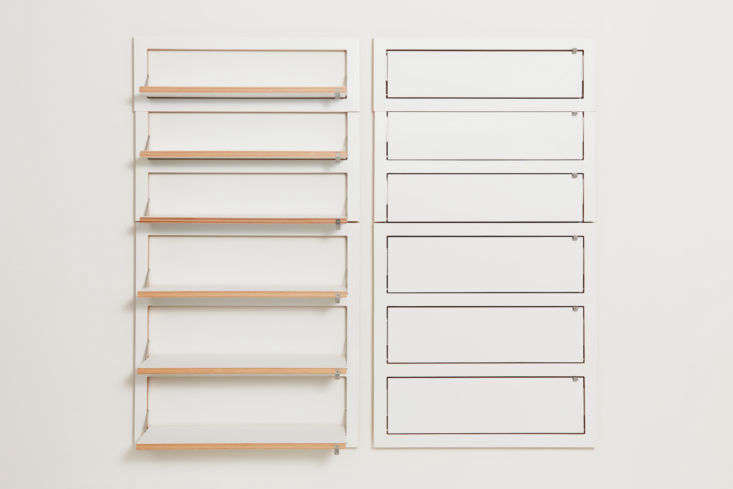 Grieb's "modules" are reminiscent of nautical design, in which every inch is put to good use. In Remodelista: The Organized Home , we feature a boatbuilder's tactics for small-space living (page 60), including: "Choose furnishings that fold, stack, or disappear."
Fläpps are made by a family-run furniture factory in Poland. They're lacquer-finished birch plywood with stainless steel fittings.
Ready for more small-space storage ideas? Take a look at: