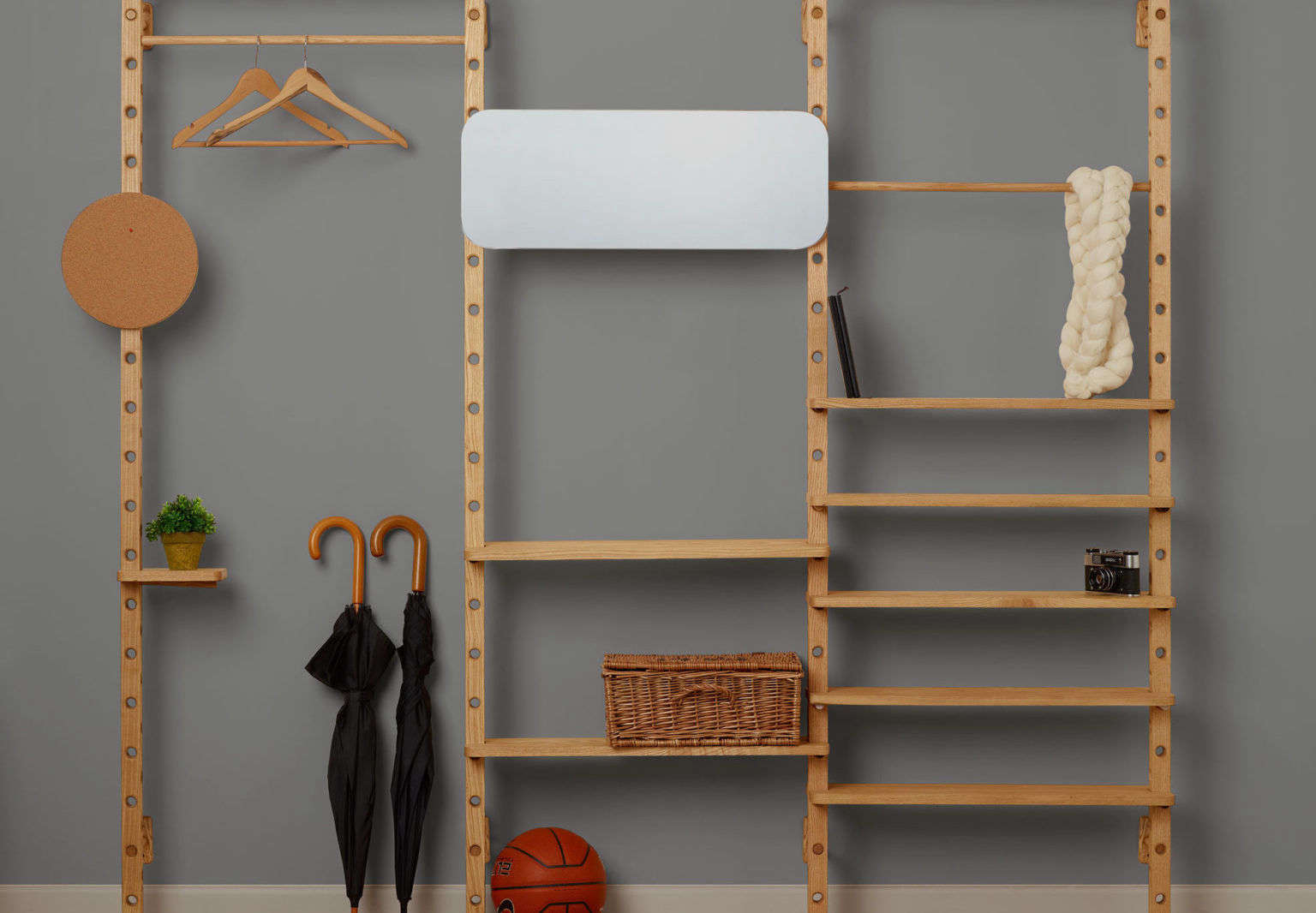 Leonid Davydov grew up in Kazakhstan playing with an Erector Set–like toy of perforated metal parts called Shkolnik (Schoolboy). Just out of high school at age 17, he moved to Beijing, where he studied Mandarin and launched a business connecting Chinese manufacturers and outside businesses. Along the way, he realized he wanted to make things himself and ended up relocating to London where he recently graduated with a degree in product design from prestigious Central St. Martins. During his foundation course, Davydov came up with the idea for Dot Home, his customizable wooden storage system that works something like an outsized Erector set: Slot the various holes and pegs together to form shelves, hanging bars, hooks, and more.
The pieces can be put together in countless ways, and they come apart easily, so they can travel from room to room and from home to home—Davydov says he himself has moved four times in the past three years, and more than 20 times in his 33 years.  He's now settled down with a wife and child and has a London workshop and team of six devoted to making his modular creations.
The company currently ships all over Europe; Davydov reports that US availability is forthcoming.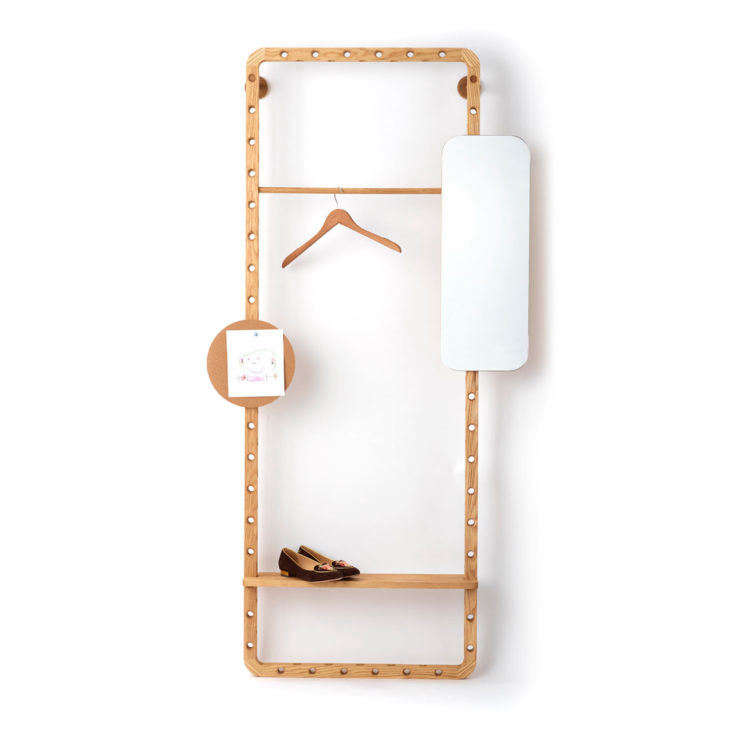 "The pieces were designed with the objective of improving the versatility of traditional furniture, and giving the user creative involvement," Davydov says. "The challenge was finding the right proportions, so accessories could be hung both horizontally and vertically. This was vital in order to keep functionality fluid and allow the elements to be transformed according to the needs and whims of the owner."
For tight quarters, we swear by adaptable shelving. Take a look at: