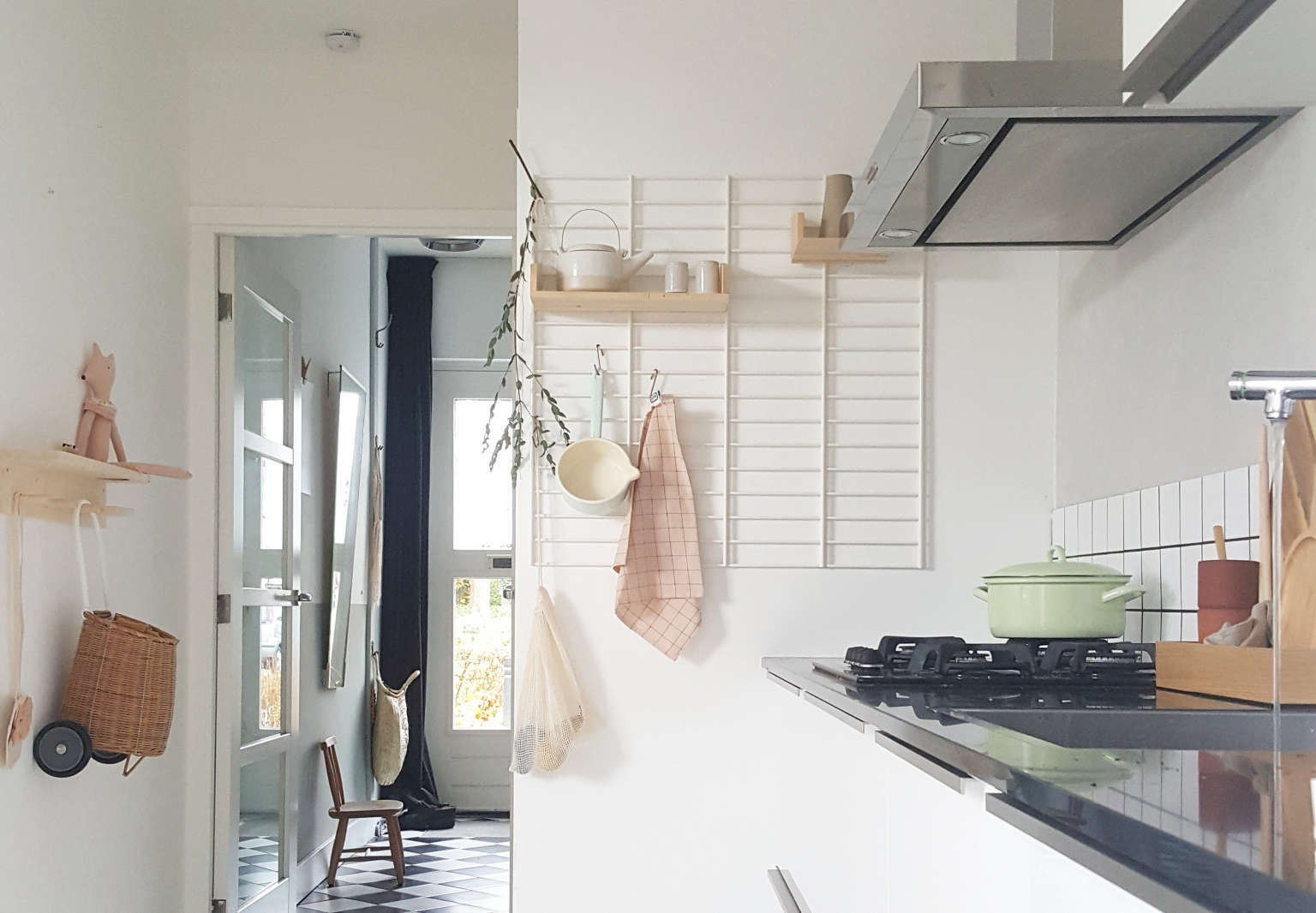 A few weeks back, when we visited blogger Ilona Zieltjens at home in the Netherlands—see Remodelista's A DIY Serial Remodeler and Instagram Star—her small kitchen's grid storage wall stopped us in our tracks. Where could we source our own, we all wondered—with movable wooden shelves just like Ilona's.
Liking nothing more than a treasure hunt, I did some sleuthing and am happy to report that several European companies offer versions of this lattice shelf design. Here are four of note. An American workshop has yet to join the group, but we predict it won't be long. (Scroll to the bottom for DIY ideas.)
N.B.: Featured photograph by Illona Zieltjens of Mamoesjka, from A DIY Serial Remodeler and Instagram Star.
From the Netherlands:
The inspiration, Zieltjens' Fency Kitchen Rack, is by Bastiaan Tolhuijs of Amsterdam-based Tolhuijs Design, who specializes in upcycling waste materials: The grids are made from fence manufacturers' remnants.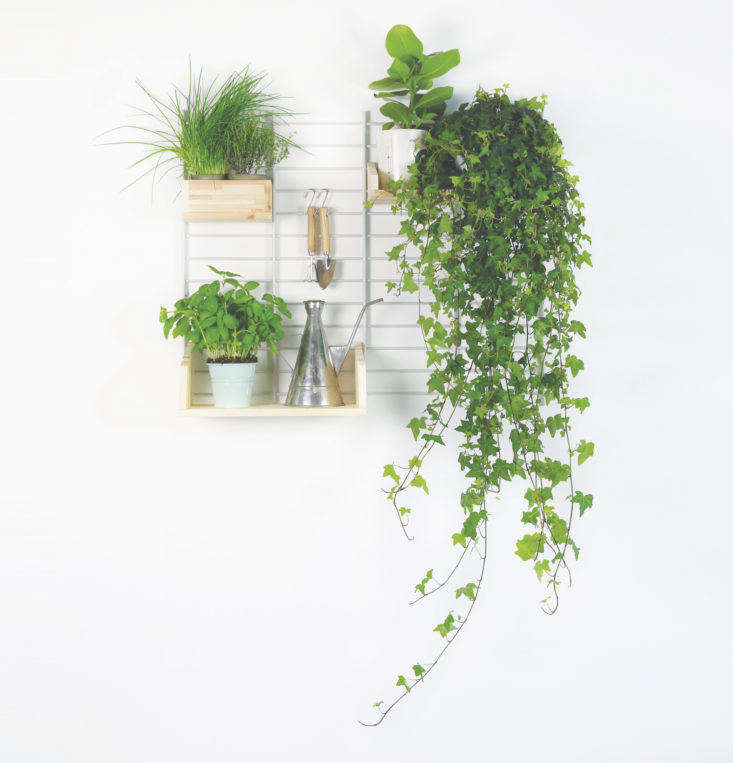 From France:
From designers Périne Long and Mina Tahhar, Gassien is a new Paris company devoted to making flexible shelving. It offers a wide array of wall bases in different finishes, plus shelves of varying lengths and depths with thin metal brackets that latch onto the grid.
From Belgium:
The Loopholes modular organizer is made in Westmalle, Belgium, by industrial designers Deevie Vermetten and Oskar Vermeylen of Atelier Belge. The powder-coated steel frames are waterproof, so can be used indoors and out, and the shelves, which loop on, are offered in wood or steel.
From Sweden:
Introduced in 1949, the String Shelving System by Swedish architect Nils Strinning is the originator—and standard bearer—of these customizable latticed storage systems.
Feeling inspired? Consider buying a wire frame and making a DIY version of these miracle grids. Two good starting points:
And here are two wire wall grids that come with wire storage accessories:
More on wall-mounted shelving here: