In order to keep the kitchen neat and serene, designer Emily Henderson carved out a spacious walk-in pantry to conceal the everyday clutter of family life: food staples, small appliances, cookbooks, water bottles, a coffee/tea station, and everything else that needs to be out of the way but easily accessible (we're looking at you, school forms). It's essentially her catch-all space with plenty of both storage and style.
"I like…dedicated closets/rooms to throw the mess and pretend it's not mine. It's part cognitive dissonance, part denial, maybe some ADHD tendencies, and definitely a byproduct of my job. Containing the mess just makes it manageable," Emily wrote on her blog about her pantry.
Below, we take a tour of Emily's beautifully planned pantry.
Photography by Kaitlin Green, courtesy of Style by Emily Henderson.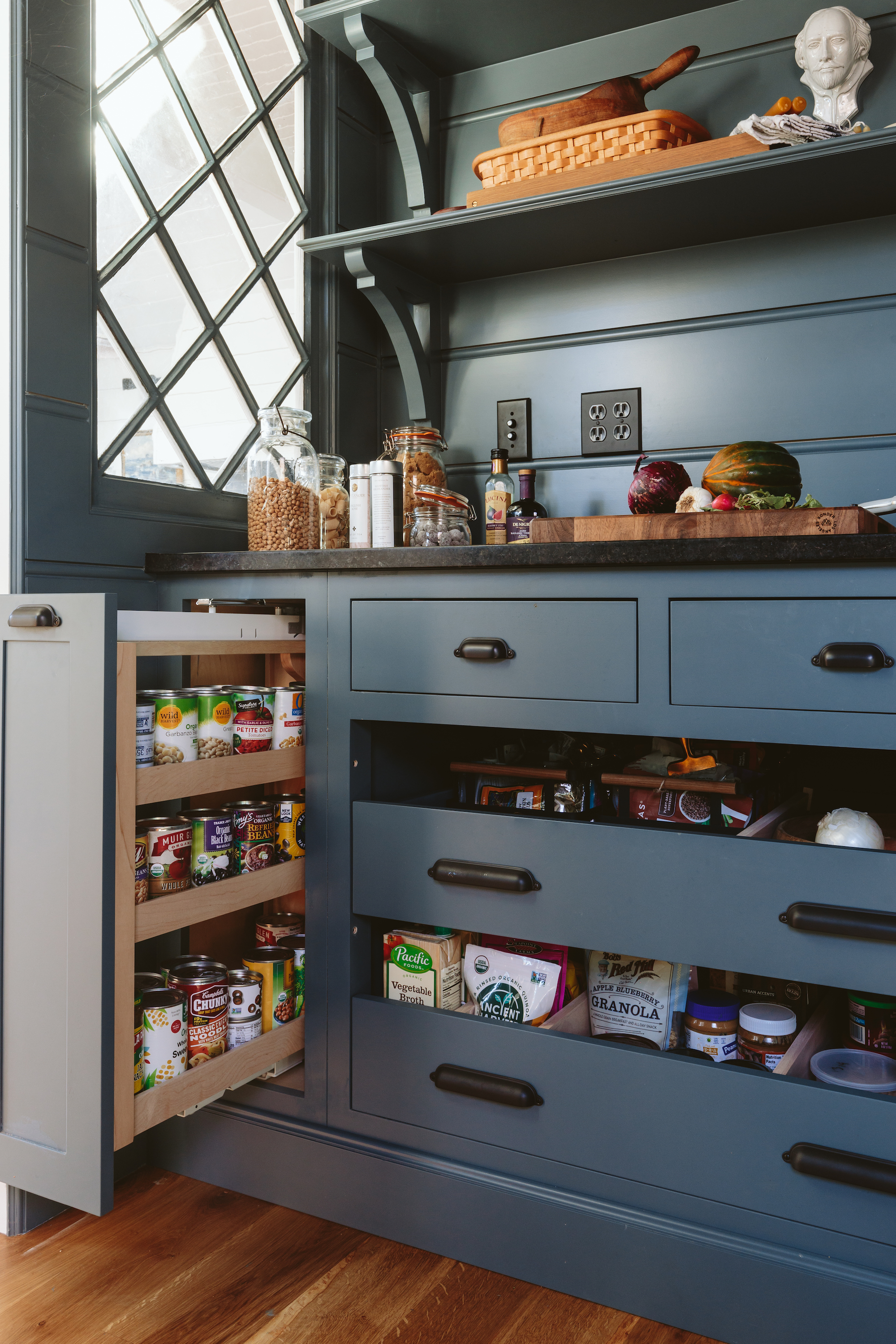 For more Emily Henderson designs, see:
For more pantry inspiration, see: