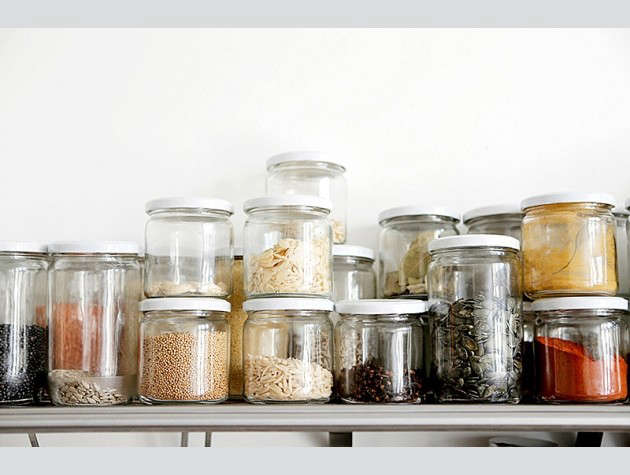 We're guilty of it, too. There are so many beautiful products on the market to help you organize your life—from handwoven baskets to high-tech office accessories to designer pantry jars—that it's easy to forget that oftentimes we don't actually need to buy new things to hold our old things. Case in point: While we do love a new pantry jar, repurposing old food jars can work just as well and doesn't cost a penny. Here's how.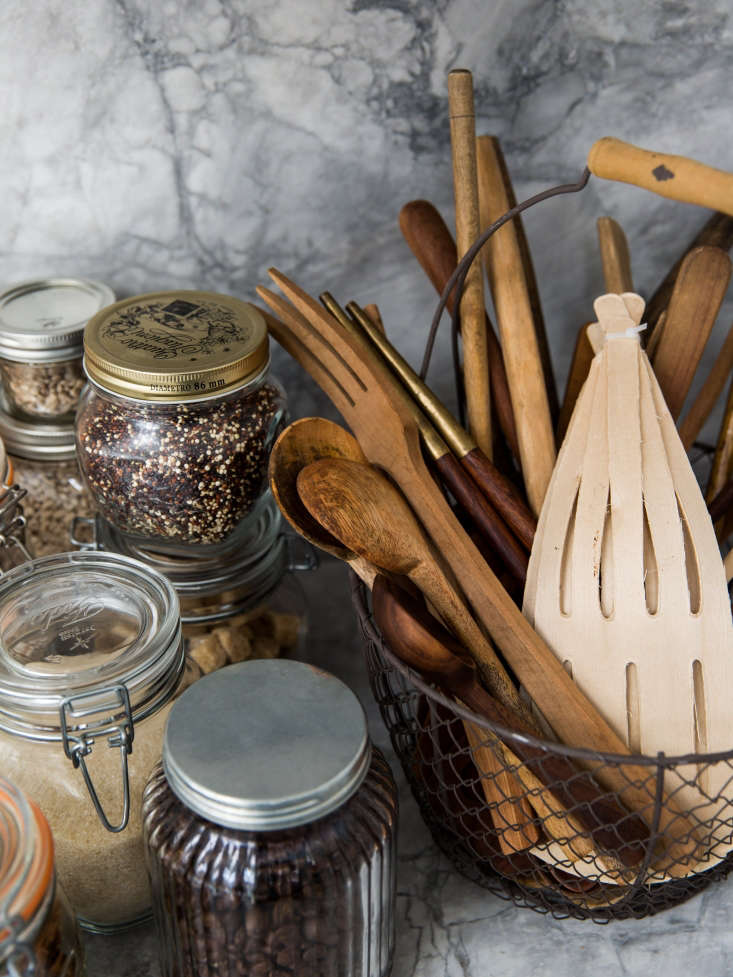 1. Collect jars.
If you want a uniform look for your repurposed jars, start saving and collecting your favorite type of jar (e.g., jam jars, peanut butter jars, etc.). Otherwise, start a collection of mismatched jars.
2. Rinse and soak.
Rinse the jars and lids, and soak both in hot, soapy water for a few hours.
3. Remove labels.
Rub the labels from the jars.
If there's sticky residue you can't rub off, follow Gardenista contributor Erin Boyle's DIY goo remover: Mix together equal parts baking soda and coconut oil to form a thick paste. Apply directly to the sticky mess and rub with a warm rag until the residue slips away. (Meredith has used canola oil in lieu of coconut oil and says that works well too.)
4. Deodorize.
If there's residual odor, soak jars and lids in vinegar for a few hours.
5. Extra credit.
Once dry, paint the lids in the same color for a uniform look.
Find more pantry jar inspiration here: