Wiebke Liu of Blisshaus is "on a mission to clean up the world, one kitchen at a time," she says. Over the past two years, she has transformed kitchens in locations as far-flung as New York and Illinois. In California, she overhauled the Goop test kitchen for Gwyneth Paltrow and worked on projects in Santa Monica, Manhattan Beach, and Griffith Park, as well as on the Berkeley kitchen of organizing guru Shira Gill.
It all started two years ago, when, after remodeling her kitchen in her Crocker Highlands house in Oakland, California, she found herself obsessed with re-creating her German grandmother's pantry.
"I couldn't bring myself to put the same old junk in the cabinets of my new kitchen," she says. "So I decided to re-create my grandmother's pantry. She was like a Downton Abbey character, an impoverished German aristocrat. Her kitchen was all jars; she canned her own cherries, baked Christmas cookies sheet after sheet in order to keep the house warm. Her thriftiness came out of necessity.
"The experience unleashed the German tree hugger in me," she continues. "I used only containers made from glass and natural materials in my pantry and decanted everything. My friends and family started asking me for help on their own projects, and I realized I could do this as a business."
Blisshaus is focused on "making sustainability simple and stylish," she says. "I aim to live a near zero-waste, near plastic-free life. But any little change in habits helps. Even if we can reduce plastic consumption by 50 percent, it's a win. Living your life through that one design lens, trying to skip the plastic, shifts the way you cook, eat, and entertain."
Join us for a look at Wiebke's own kitchen:
Photography by Maria Del Rio, courtesy of Blisshaus.
Blisshaus offers three on-site pantry organizing packages, starting with a more basic package and going up to a full-on pantry assault: "Our home organization gurus will come to your home and give your kitchen a Blisshaus makeover," Wiebke says, "We clear the required shelf space, give the cabinet interiors a good scrub, and set up and fill the jars for you. (We can also help declutter and organize your shelves and drawers)." See a gallery of reorganized spaces here.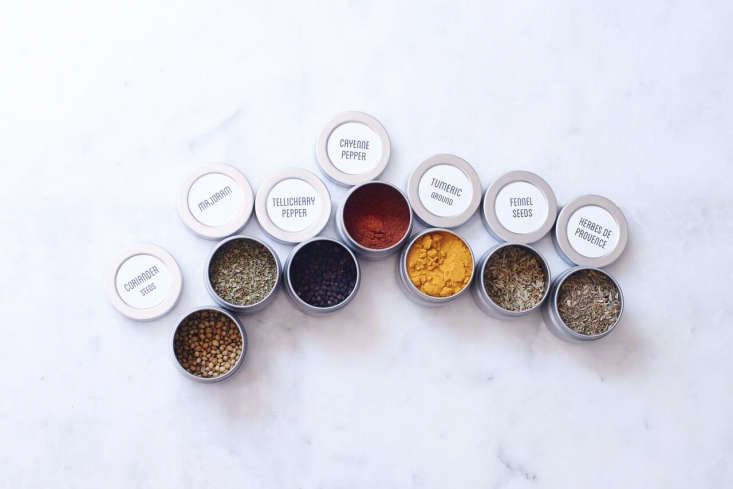 See more genius organization ideas here: