When homeschooling mom and blogger Jodi Mockabee and her husband bought their 1846 farmhouse in Northern California, the house didn't need many structural changes and even fewer cosmetic, but the dark and dated kitchen just wasn't cutting it for the couple and their five young children. By knocking down walls, adding windows, and converting an old laundry room into a pantry, Mockabee and her husband achieved their dream modern farmhouse aesthetic, with a focus on functionality for their active family.
Here are seven storage ideas to steal if you're remodeling (or just reorganizing) your kitchen.
Photography by and courtesy of Jodi Mockabee.
1. Don't sacrifice storage for seating in your island.
2. Make the space work harder.
3. Diversify your storage.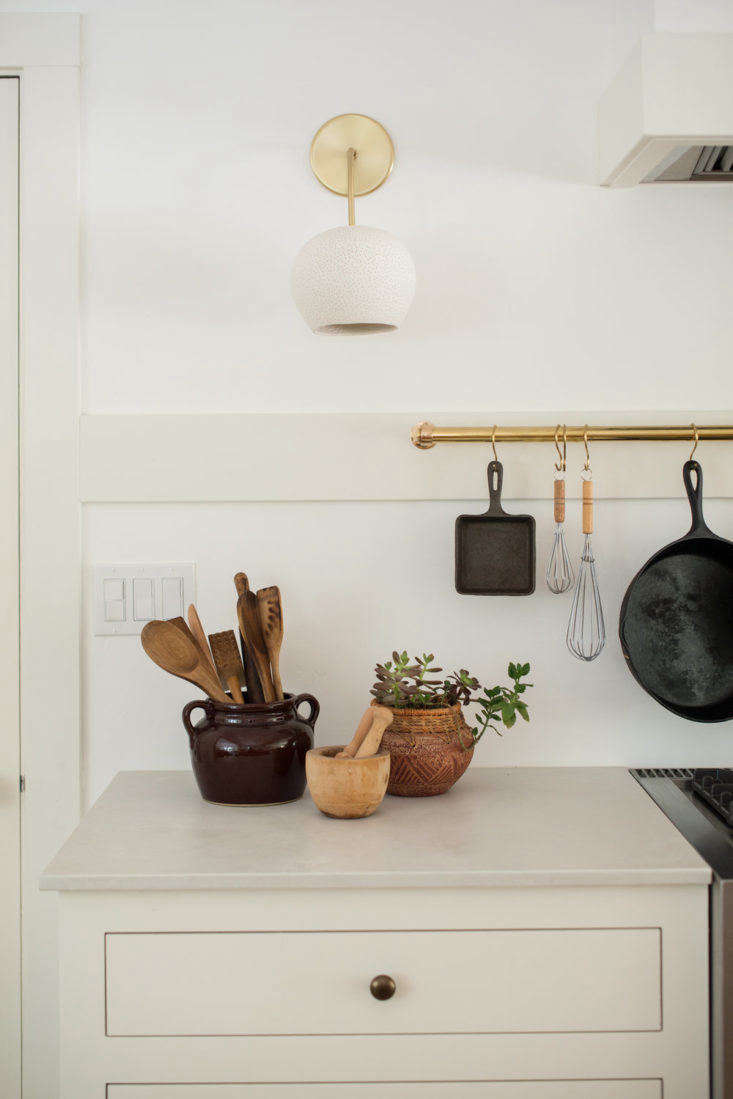 4. Use your pantry as extra counter space.
5. Harness the power of the peg rail.
6. Consider a dishwasher drawer.
7. Sneak in storage wherever you can.
More kitchen organization ideas:
N.B.: This post is an update; it was first published in 2019.