If you're a regular visitor of our sites, you likely remember having seen this image before. It's from one of Remodelista's most popular home tours this year (see A Modern Fairy-Tale Told in 800 Square Feet: Sandeep Salter's Family Apartment), and the photo was also featured in a post on The Organized Home about Sandeep's clever sponge storage solution (see Aha! Hack: Finally, a Pretty Way to Store the Kitchen Sponge).
This same picture came up yet again recently at an editorial meeting. I'd assumed the triangular enamelware hanging to the right of the faucet was just an oddly shaped colander, but Julie explained that it's actually an old-fashioned sink drainer, designed to fit into the corner of a kitchen sink. Its original purpose: to catch food scraps and peels before they go down the drain and clog it!
Photography by Jonathan Pilkington for Remodelista; styling by Alexa Hotz.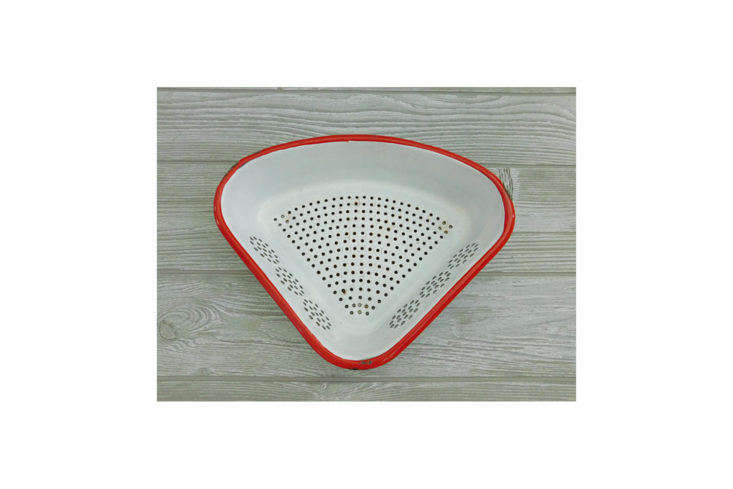 Inspired by vintage storage solutions? Make sure to check out: