A few months back, we presented a roundup of kitchen designs by Quintana Partners of Menorca, Spain, a team known for their inspired use of vintage details. A wall-hung enamelware utensil rack, a French flea market purchase that they planted in a kitchenette, sent me on a search for lookalikes. Did I have to book a flight to find my own?
I was pleased to discover that plenty are available from online sources not only at reasonable prices, but in a surprising range of colors and patterns. Most seem to come from France (so overseas shipping needs to be factored in), and all incorporate a hanging bar sized for metal spatulas and spoons plus a drip pan. Looking for compact storage with some character and perhaps a touch of rust? One of these could be the answer.
Photograph courtesy of Quintana Partners.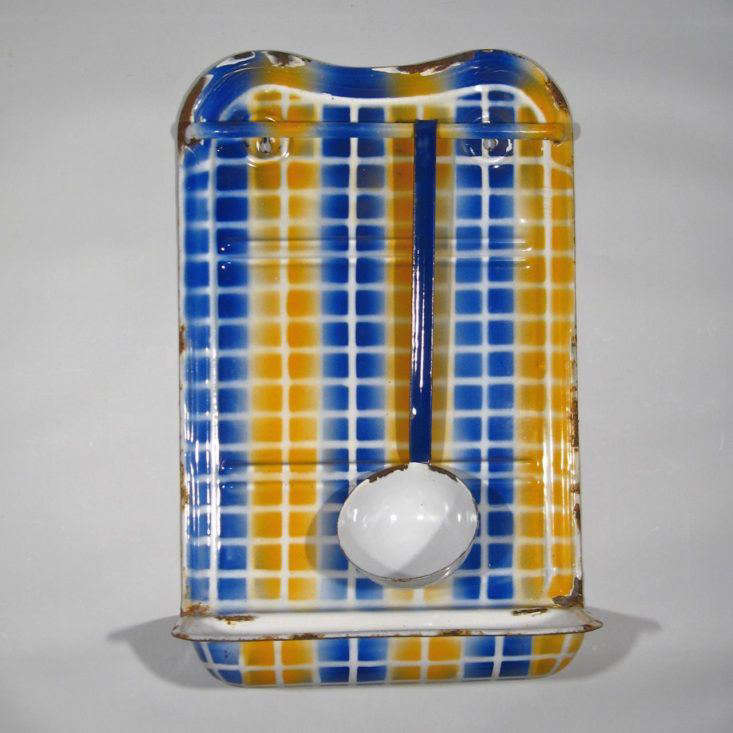 For more wall-hung storage ideas, take a look at: