The headline is not click bait. When we first saw Velinda Hellen's kitchen makeover on Emily Henderson's blog (Velinda is a designer at Emily Henderson Design), we were floored by the space-saving solutions she came up with. Given that we are a site devoted to storage and organization, that's high praise.
Velinda's new small but mighty kitchen is in the basement of her bungalow. The basement had been used primarily as storage space, but after she married, she and her wife decided to transform it into a welcoming guest suite for her new mother-in-law.
"The standard kitchenette with only a microwave, mini-fridge, and tiny sink sounded like no-fun," Velinda wrote. "I wanted [my mother-in-law] to do everything she could do in her own kitchen here, in under 50 square feet."
Here, Velinda's 7 space-saving, game-changing tips:
Photography by Sara Tramp, courtesy of Emily Henderson Design.
1. Think in 3D.
2. Cover the sink.
3. Don't follow directions.
4. Hang everything.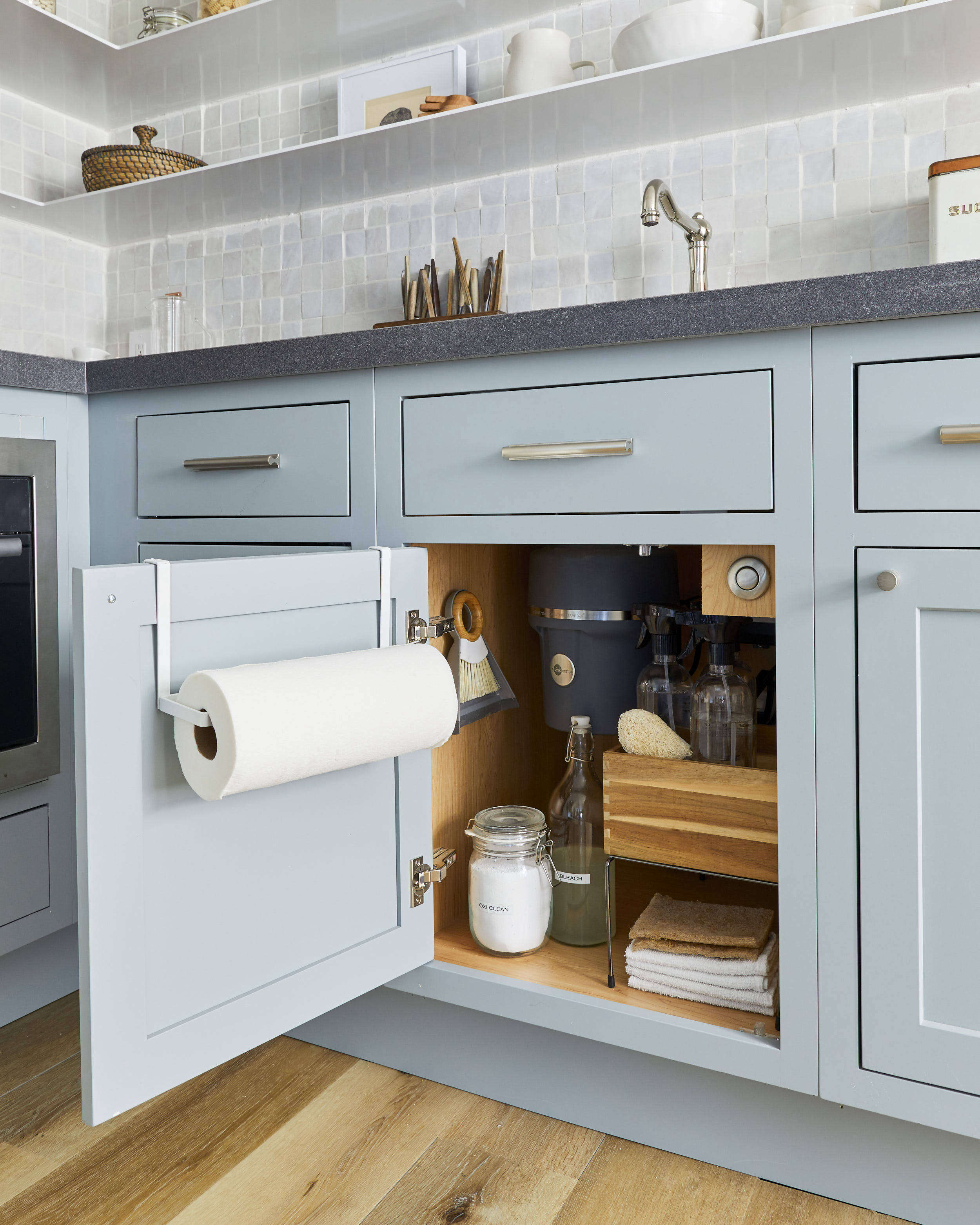 5. Ban bulky.
6. Store and display.
7. Mini-size the appliances.
Before
Head over to Emily Henderson's blog to learn more about Velinda's renovation. Want to see some Emily Henderson-designed spaces? Check out:
And find more small-kitchen storage ideas here: