We know many minimalists, but we don't know many people who practice the art as elegantly as architect Barbara Chambers. "I am simple and straightforward and no-frills," says Barbara, who lives in Mill Valley, California.
We visited Barbara at the home she designed for herself and her architect/artist husband, Guy Chambers. (Read the story in House Call: An Exercise in Order with Architect Barbara Chambers.) Its airiness belies its relatively modest 2,500 square feet, and Barbara reports that its uncomplicated floor plan and consistency of materials meant that it was not especially expensive to build. But it is superlatively refined, in large part because everything is perfectly put away. Here are Barbara's top tips for keeping a house looking elegantly ordered.
Photography by Andres Gonzalez for The Organized Home.
1. Tuck the utilities out of the way.
2. Make the daily-use stations beautiful.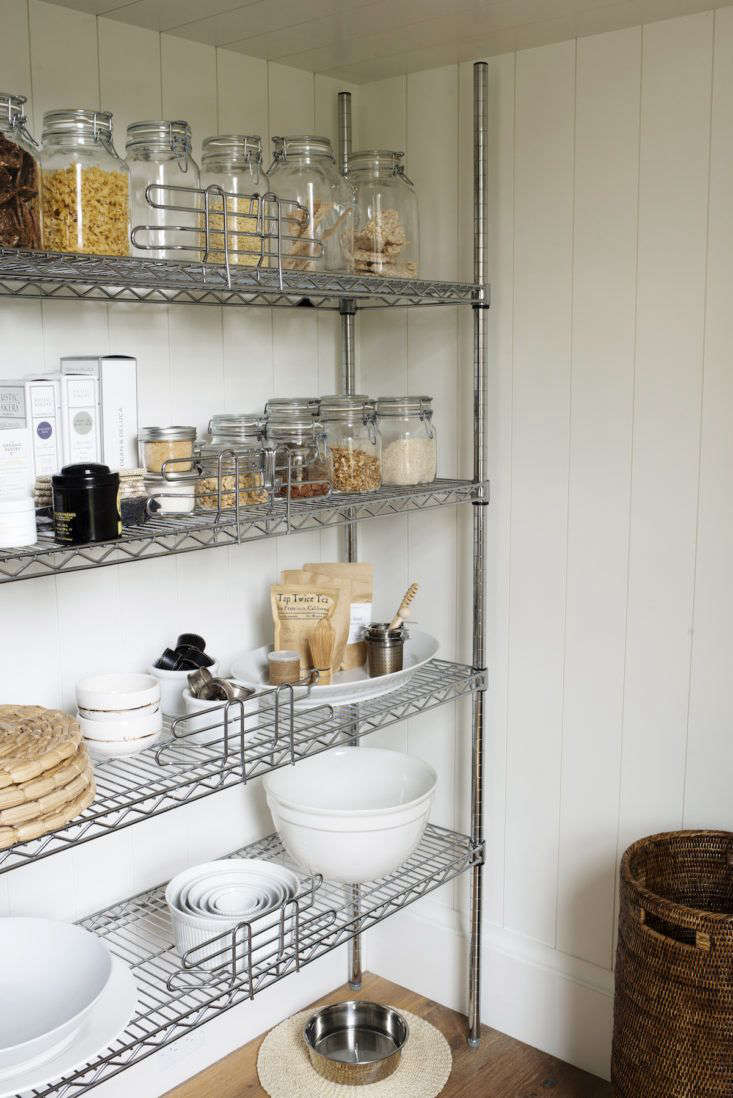 Chances are good you'll interact more often with your kitchen pantry than with your formal dining room, but the looks of the former are often neglected for rooms like the latter. "Think about what these spaces should look like instead of just thinking about what you're going to stuff in them," Barbara says.
3. Embrace a minimal kitchen.
4. Storage doesn't have to look like storage.
5. Psst: There's space behind the walls
6. Pare down (to the extreme).
In fact, Barbara gives each potential client a copy of organizational guru Marie Kondo's book, The Life-Changing Magic of Tidying Up, before they begin working together. If the clients aren't enthused, "they're not the clients for me and we're not going to get along," says Barbara.
7. Some objects should be hidden.
8. Plan for flexibility over time.
"I don't like hearing 'When we get to be this age, we're going to move,'" says Barbara. "I think a house should be very flexible for changing needs."
Put Barbara's principles into practice with further advice from: