This time of year—when the weather's still warm, but you start to notice the sun clocking out earlier and earlier—is always tinged with a little bit of sadness. That bite of lobster roll, that sunset dip in the ocean, that warm evening post-dinner walk—they all come with a side of regret. Why didn't I do more of this?
I can't turn back time, but I can plan ahead. Next summer I vow to take the kids camping, to have more meals outdoors, to set up a badminton net in our yard. And to rent a little beach house just like this one on Fire Island in New York. Margot wrote about the teeny-tiny A-frame, owned by creative couple Ann Stephenson and Lori Scacco, more than two years ago. It's one of my favorite house tours. The home is bright, simple, and filled with smart and inexpensive storage and organization ideas. Here are seven storage essentials to steal from this admirably tidy and chic beach house.
Photography by Kate Sears.
1. Ekby Shelves
2. Handmade Vessels
3. Peg Rails
4. A Console from Ikea
5. Aalto Stools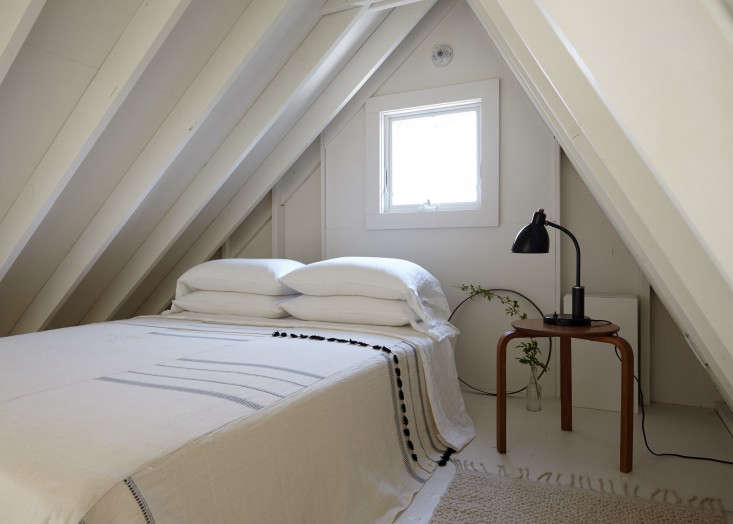 6. Dock Cleats
7. Collapsible Outdoor Furniture
Looking for more summery storage inspiration? See: