A few years ago, Margot wrote about the teeny-tiny A-frame, owned by creative couple Ann Stephenson and Lori Scacco. It's one of my favorite house tours. The home is bright, simple, and filled with smart and inexpensive storage and organization ideas. Here are seven storage essentials to steal from this admirably tidy and chic beach house.
Photography by Kate Sears.
1. Ikea Shelves
2. Handmade Vessels
3. Peg Rails
4. A Console from Ikea
5. Aalto Stools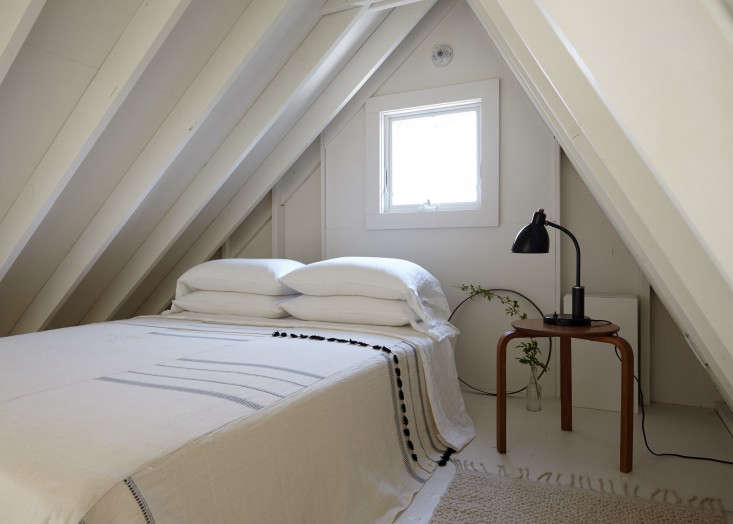 6. Dock Cleats
7. Collapsible Outdoor Furniture
Looking for more summery storage inspiration? See:
N.B.: This post has been updated with new prices and links. It was first published August 2018.