As architects who have a penchant for being organized (are there any who don't?), my husband and I are on a never-ending quest for more storage space. After living small in London for 10 years with our two sons, we sleuthed for more space last year and upgraded our kitchen, taking the opportunity to create as much storage as possible. Come have a look—we managed to find storage in the most unexpected places.
Photography by Kristin Perers.
Ground Floor
Our modern London townhouse has three floors, each is 500 square feet, with sleeping at the top, working and reading in the middle, and everything else on the ground floor. The first floor acts as the engine room of the house—it's where cooking, dining, meeting, laundering, ironing, newspaper reading, and even ping-pong playing (on the dining table) take place—so it was important to us to create a place for everything, and that it all be easily accessible. Of course, the better you are at putting things away, the more effective this strategy is. Are you listening, my beloved teens?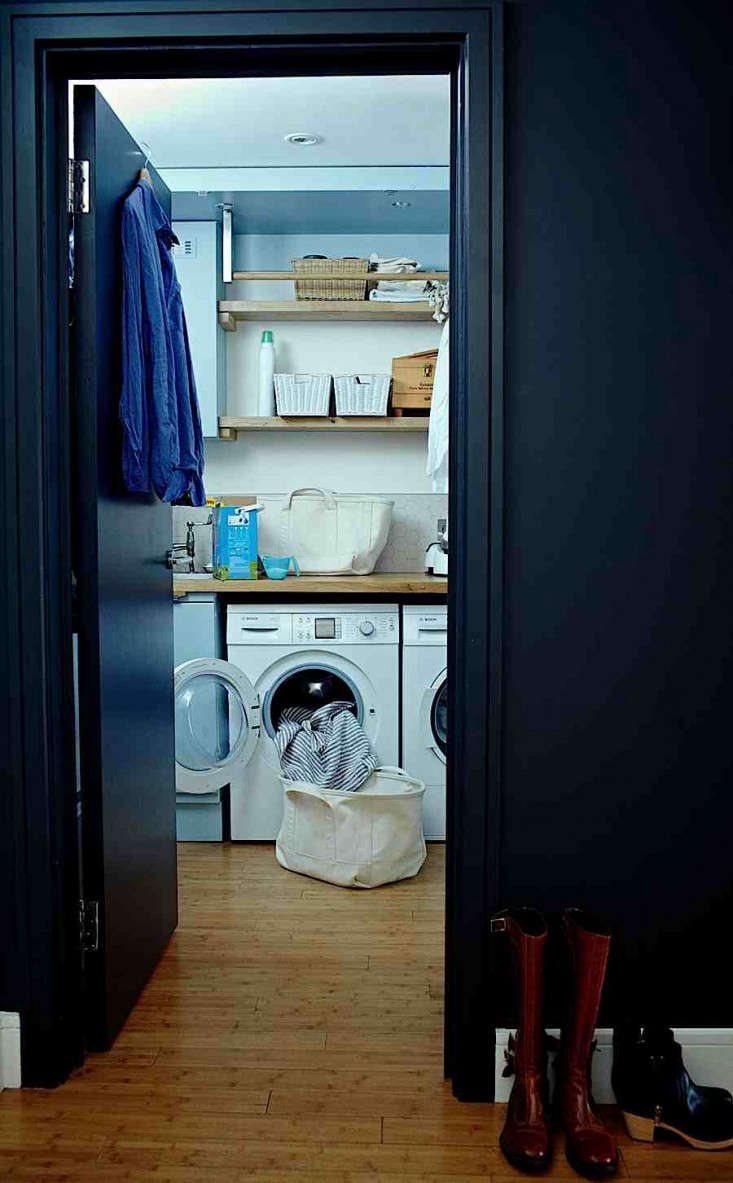 Middle Floor
Top Floor
Trying to maximize your own storage options? Here are 7 Space-Saving Hallway Storage Solutions (that don't require an in-house architect). And if you don't have room for bedside tables, see New & Noteworthy: Wall-Mounted Bedside Shelves, Color Optional. Got a garage? See Gardenista's 10 Easy Pieces: Garage Storage Units.
N.B.: This post is an update; it first appeared on Remodelista on March 28, 2014.