When I lived in a loft with no entryway coat closet, I moved a Pax wardrobe next to the front door to hold my outerwear and shoes. These new cork doors from Ikea, which hit stores earlier this fall, would have been a great upgrade, an easy and effective way to warm up the all-white space. The minimalist Kirkenes doors are at once utilitarian and chic, a worthy purchase for anyone who's considering a Pax unit or already has one.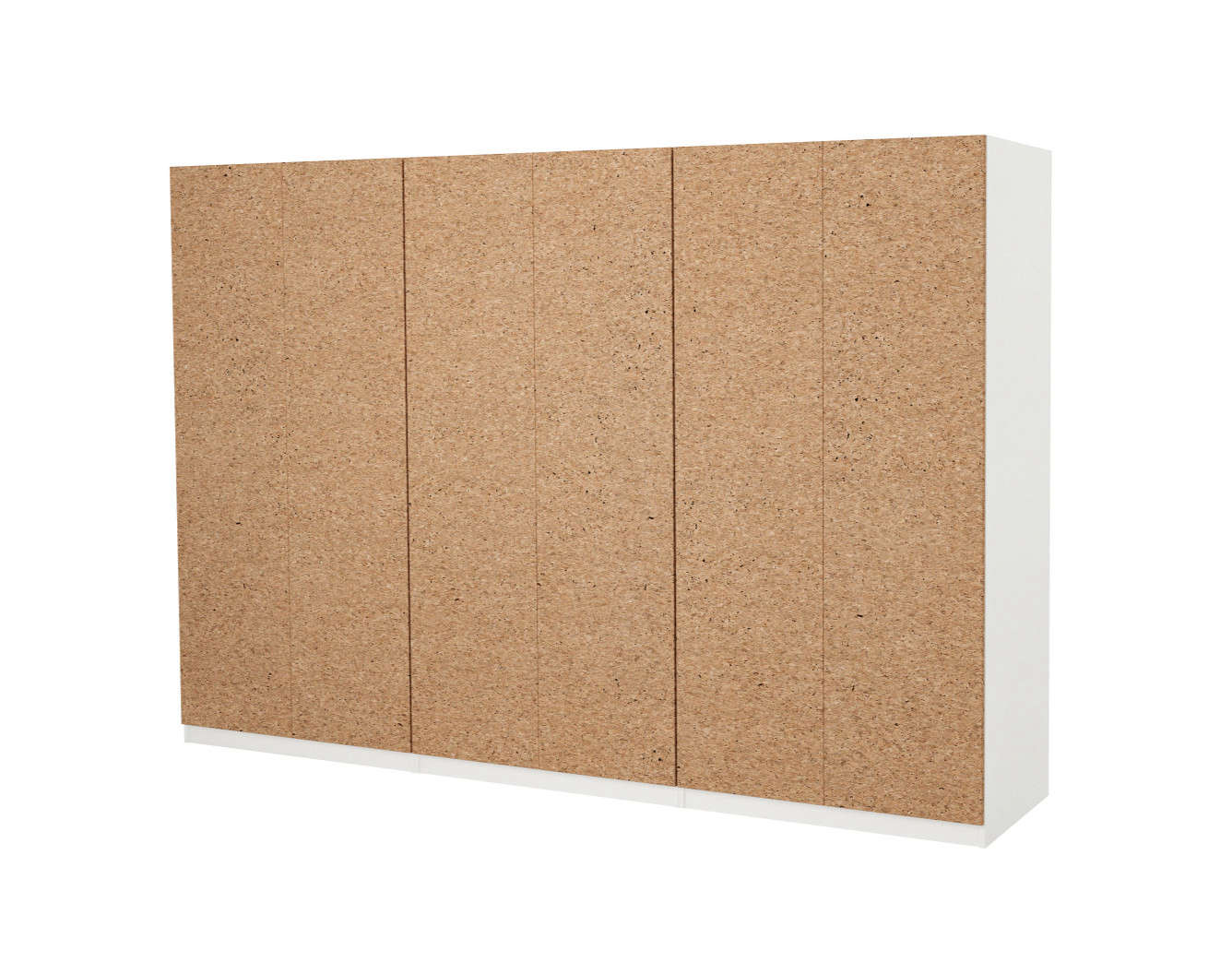 Above: The Pax Wardrobe with Sliding Kirkenes Doors is a great option for hallways and other narrow spaces as it has a shallower depth; $780 (a shorter version is $670).
Above: Want to change up the doors on a Pax unit you already own? You can purchase Kirkenes doors separately. A pair of sliding doors start at $440; swing doors with hinges start at $85 each.
For more Ikea inspiration, see: