We love when we come across a project where the architect is also the client. Architects' homes tend to be full of design ingenuity, and Jack Chen's apartment in Richmond, Australia, a suburb just outside of Melbourne, is no different.
Chen's rather remarkable home is all of 377-square-feet, yet, through multipurpose furniture, hidden storage, and disappearing built-ins, he's able to fit everything he needs into the tiny apartment—including a bedroom, an office nook, a dining table, and a hardworking kitchen.
"I have always been interested in small apartment designs. It is quite popular in other countries, but in Australia the trend doesn't appear to have taken off," says Chen, who founded Tsai Design in 2013. "Projects I do at work however are mostly bigger-scale boutique houses. So I guess inspiration comes from fusing the two typologies together—to live in a small apartment with illusion of a bigger house."
His clever designs for this project—from a dining table that disappears into the wall to a vertical plant garden in the bathroom—have drawn accolades, including three prizes at the 2018 ArchiTeam Awards.
Let's take a tour.
Photography by Tess Kelly, courtesy of Tsai Design.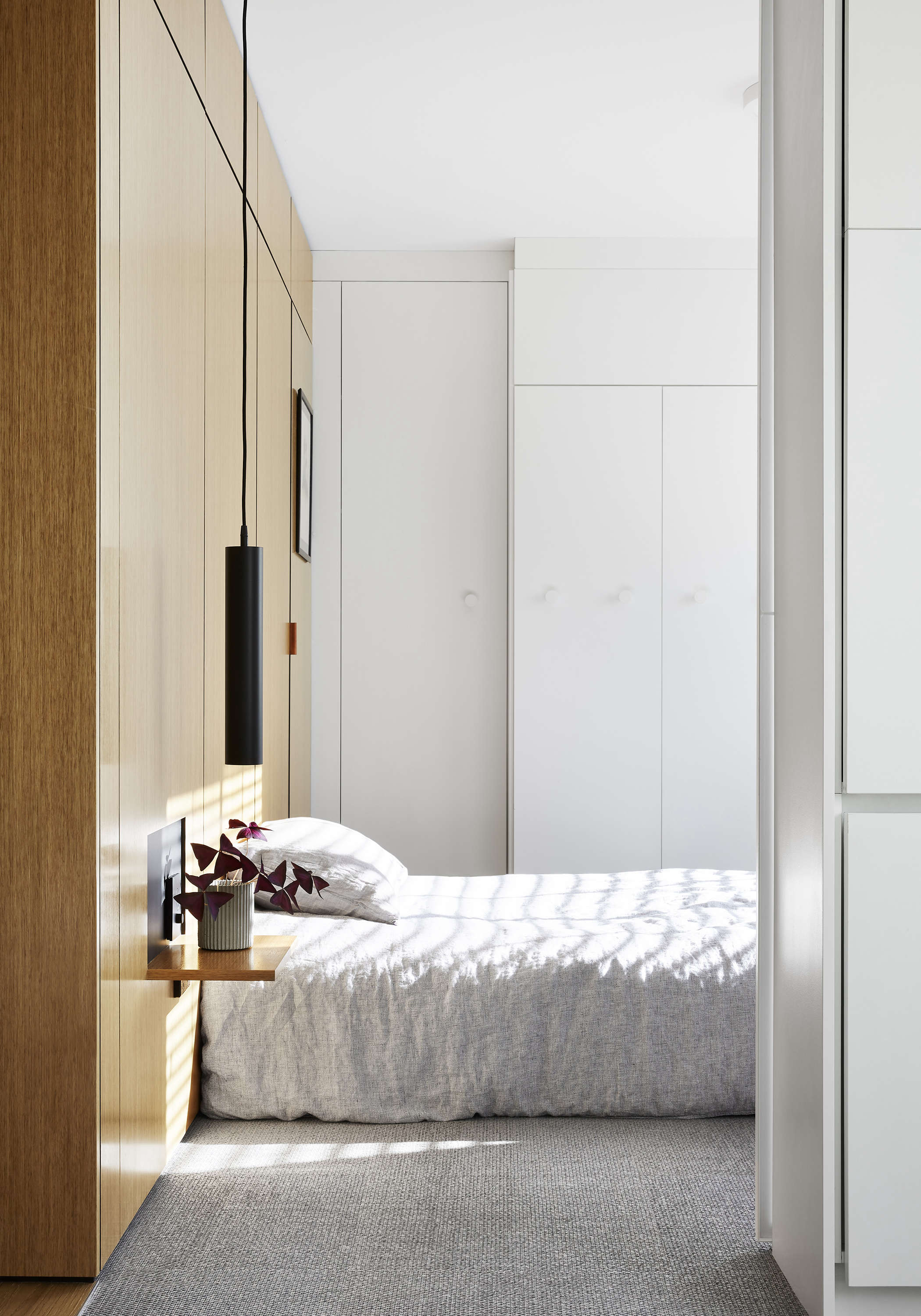 Above: The view from the bedroom into the living room. The door is made from a translucent polycarbonate panel to allow light to pass between the rooms even when it's closed.
Above: A panel on the kitchen wall slides out and folds down into a dining counter.
Above: At the end of the galley kitchen is the bathroom. When the translucent sliding door is open, you can see its wall of moss and plants as soon you walk into the apartment.
For more on clever small-space solutions, see:
N.B.: This post is an update; it was first published March 2020.