I didn't know I wanted wooden archive boxes until I discovered these beauties on one of our favorite online shops, Analogue Life. Fumibako (document boxes) were traditionally used to store letters, documents, and other important papers in Japan. They were often lacquered and ornate, but these boxes, specially made from Japanese cedar by craftsman Masaru Kawai for Analogue Life, are exquisite in their simple lines and unadorned beauty. Have a look.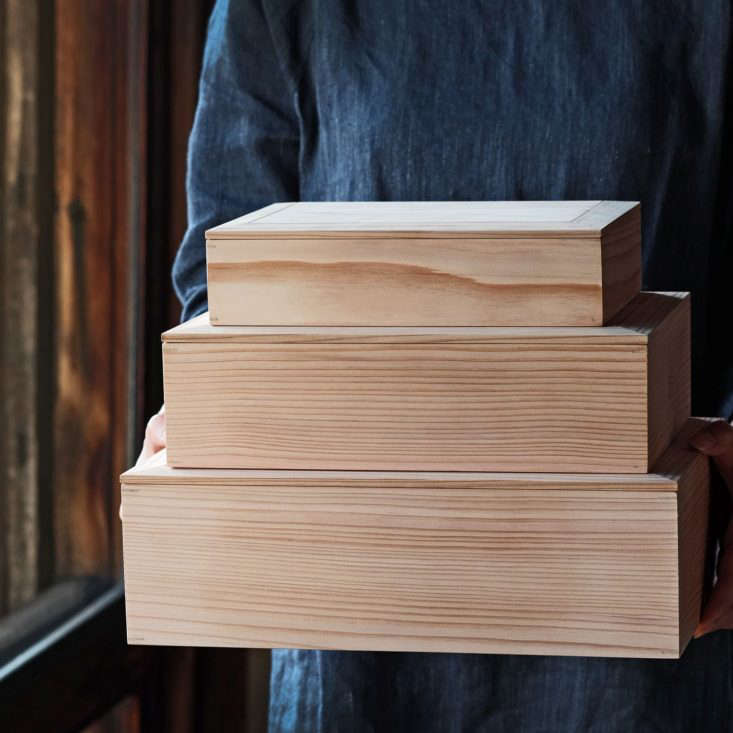 Here are more products we have on our wish lists:
You need to login or register to view and manage your bookmarks.