I remember a friend in high school making fun of her mother for reusing tinfoil and thinking to myself, "What a good idea." I grew up in New England, and Yankee thriftiness is part of my DNA—which perhaps explains my love of doctored everyday objects. I collect white cotton pillowcases that Depression-era brides embroidered modestly on the edges. I love suitcases that someone long ago improved with travel decals. And one of my favorite Remodelista posts is Justine's DIY closet makeover in which she wrapped her wire clothes hangers in a layer of muslin to keep the clothes from slipping; see $10 and a Day.
On a recent brief stay in Madrid,  I was excited to see the same hanger technique in use at two of the city's chicest shops. So before you toss those skinny metal dry cleaner hangers, take a look at what you can turn them into with a bit of scrap fabric. Here, three ways to wrap and elevate them.
1. All-White Hangers à la Justine
2. Pez Madrid's Patterned Approach
3. String-Wrapped Hangers at Do Design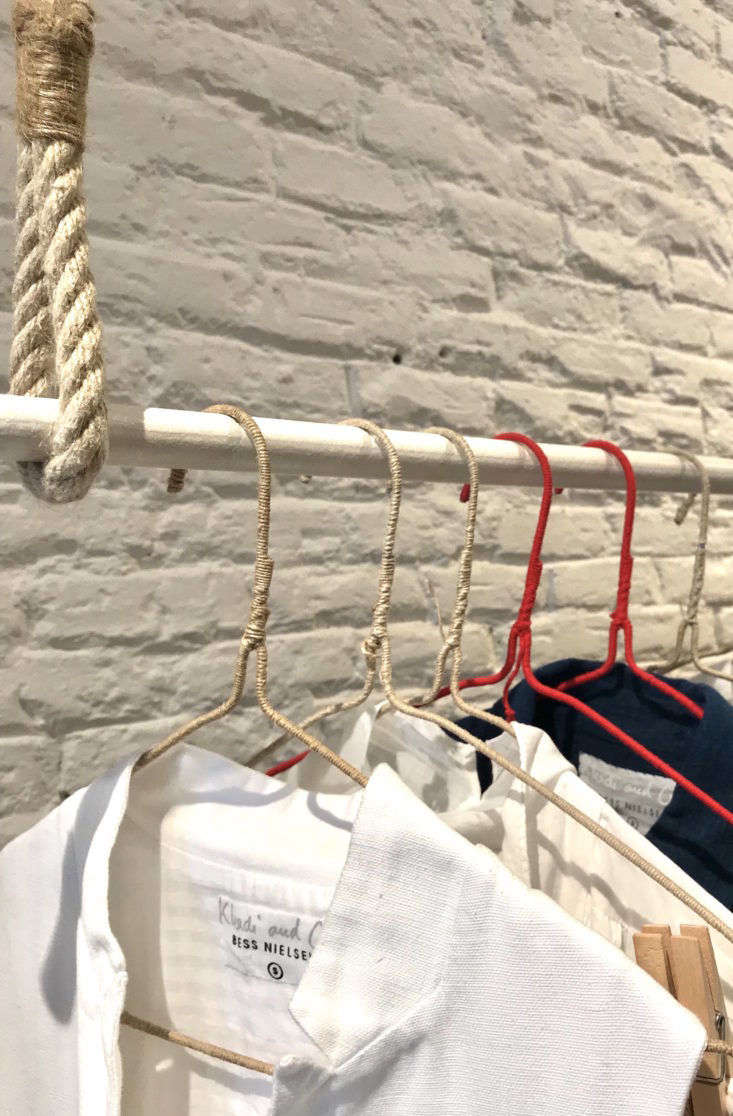 Take a look at 10 more Display-Worthy Clothes Hangers.
We've got plenty of closet organization ideas too, including: