Pet food areas are hard to keep up. They get messy, and conventional food bowls and bags on the kitchen floor or counter aren't the most appealing solutions. Here's one that is: a setup comprised of six basic items—some, like the glass prep bowls, you may already have in your kitchen—with a few practical tips included.
1. Enamel Bin with Lid
2. Washable Placemat
3. Enamel Tray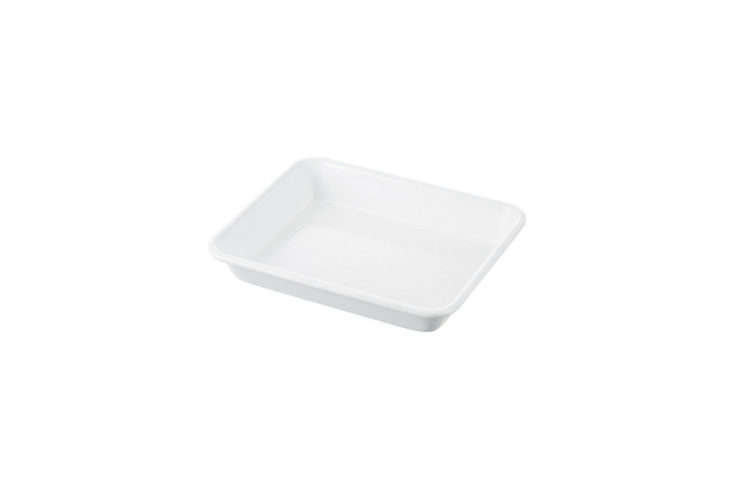 4. Durable Glass Bowls
5. Clips
6. Steel Scoop
Obsessed with your pet? See our posts for more pet food and toy organization ideas:
You need to login or register to view and manage your bookmarks.