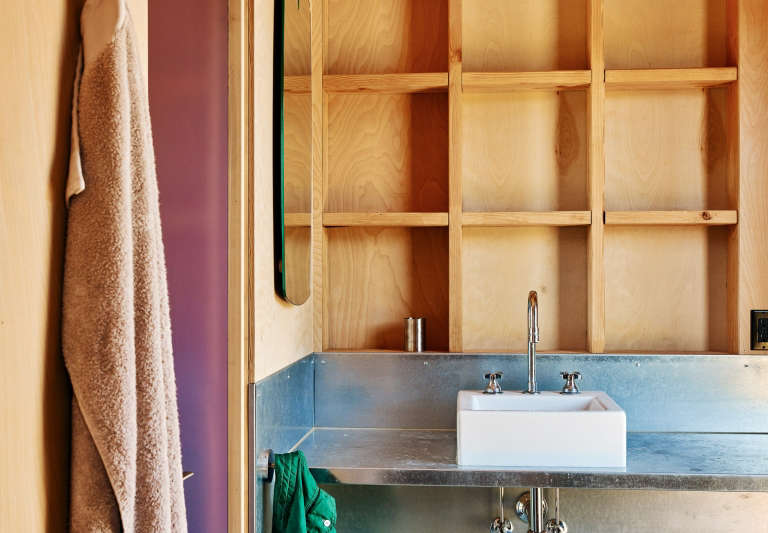 I've watched enough HGTV and schlocky scary movies to know that there's always mold, rotting wood, snakes, rodents, or scary dolls hidden inside walls. Today, after spotting a rather ingenious storage area in the bath of architect Malcolm Davis's weekend home, I have to amend my knowledge of what else can lie beneath the paint and plaster on partitions: untapped storage space.
Instead of covering up the framing in his bath, Davis kept some of it exposed to take advantage of its grid of incidental cubbies. The look is stripped-down and raw—and altogether charming. Call it "found storage."
This isn't the first time Davis has used this technique. Searching through our archives, I discovered that the architect seems to have a fondness for working a room's framing into the architectural design of a room. See Architect Visit: Stable Café by Malcolm Davis and Channeling the Spirit of Sea Ranch, Anniversary Edition.
N.B.: Featured photograph by Joe Fletcher, courtesy of Malcolm Davis Architecture.
If you're remodeling, here are some must-reads: