College costs a fortune. And it doesn't stop at tuition, room and board fees, and course materials; once you've got that taken care of, there's the yearly dorm room shopping list. "Each school's list is slightly different but they're all ridiculous, full of unnecessary items," says one of our editors, Margot (she should know; she sent two kids to college in the past four years). "You don't need three sheet sets plus pillow protectors."
We surveyed the dorm room checklists of four major retailers and cross checked them with our editors (several of us have kids in college, and all of us have been kids in college). What did we learn? There's a thin line between "essential" and landfill. Here's our take.
First, do away with the nonessentials: lap desks, body pillows, string lights, hair towels, Fitbits, DVD players, bean bags, decorative pillows, accent tables, and multiples of most things.
Next, take stock of what you already have and consider sourcing from student message boards or local yard sales; reuse first, consume second.
Finally, shop with care. Invest in a few classics that will endure longer than their flimsy alternatives.
N.B.: Our list is the core of dorm room products, leaving out furniture and kitchenware for our purposes.
1. Twin XL Sheet Set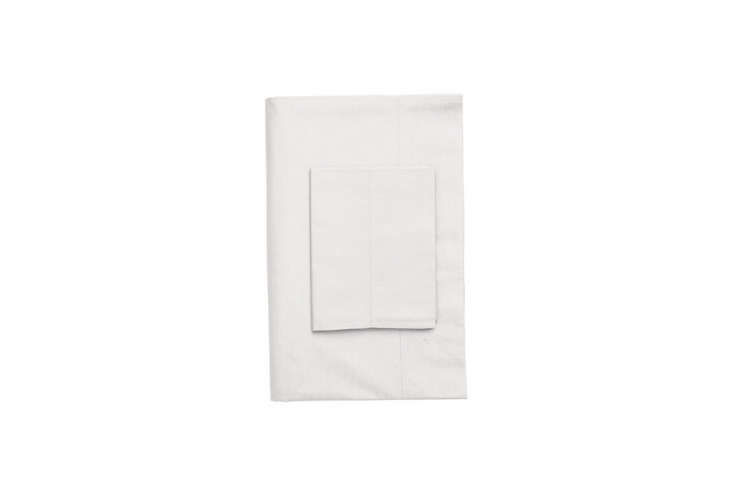 2. Pair of Standard Pillows
3. Twin XL Duvet and Cover
4. Utility Blanket
5. Classic Desk Lamp
6. Towels
7. Bathroom Caddy
8. Slim Metal Hangers
9. Closet Organizer Drawers
10. Laundry Hamper
11. Wire Baskets
12. Under-Bed Storage Boxes
13. Multipurpose Tool Box
14. Over-the-Door Mirror
15. Classic Alarm Clock
16. Trays
17. Pedal Trash Bin
18. Canvas Curtains
For more ideas on dorm room living, see: