Seven years ago, Sarah Lonsdale, one of the four founders of Remodelista, introduced readers to her 1,200-square-foot rental in Northern California. (See Sarah's Refined Rental in St. Helena, CA for the full tour.) I revisited that story recently and found myself newly smitten with her home's effortless styling and bungalow charms—particularly its casual but artful storage solutions. Here are eight clever ideas you'll want to steal for your own home.
Photography by Matthew Williams for Remodelista: A Manual for the Considered Home.
1. A Stool Used as a Coffee Table
2. Baskets for Everything
3. A No-Nails Hanging Storage Hack
4. A Pot Rack over the Window
5. Kitchen Essentials Hung and Displayed
6. Leather Pulls Instead of Old Knobs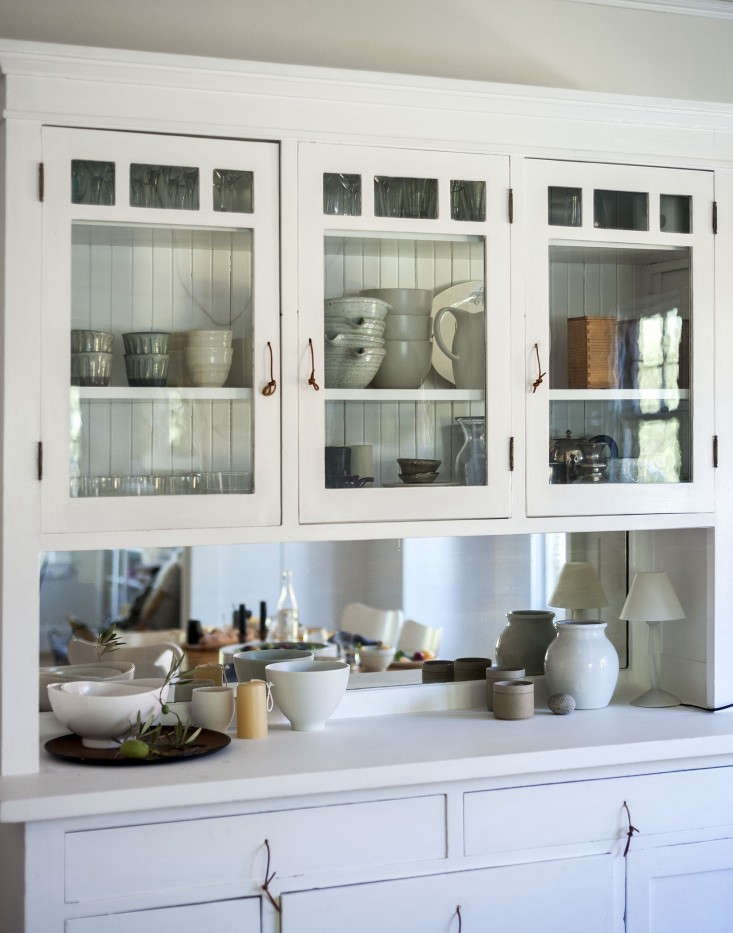 7. A Repurposed Laundry Basket Frame
8. Dining Chairs that Stack
N.B.: This post is an update; it was first published on Sept. 12, 2018.
Looking for more inspiring small-space home tours?