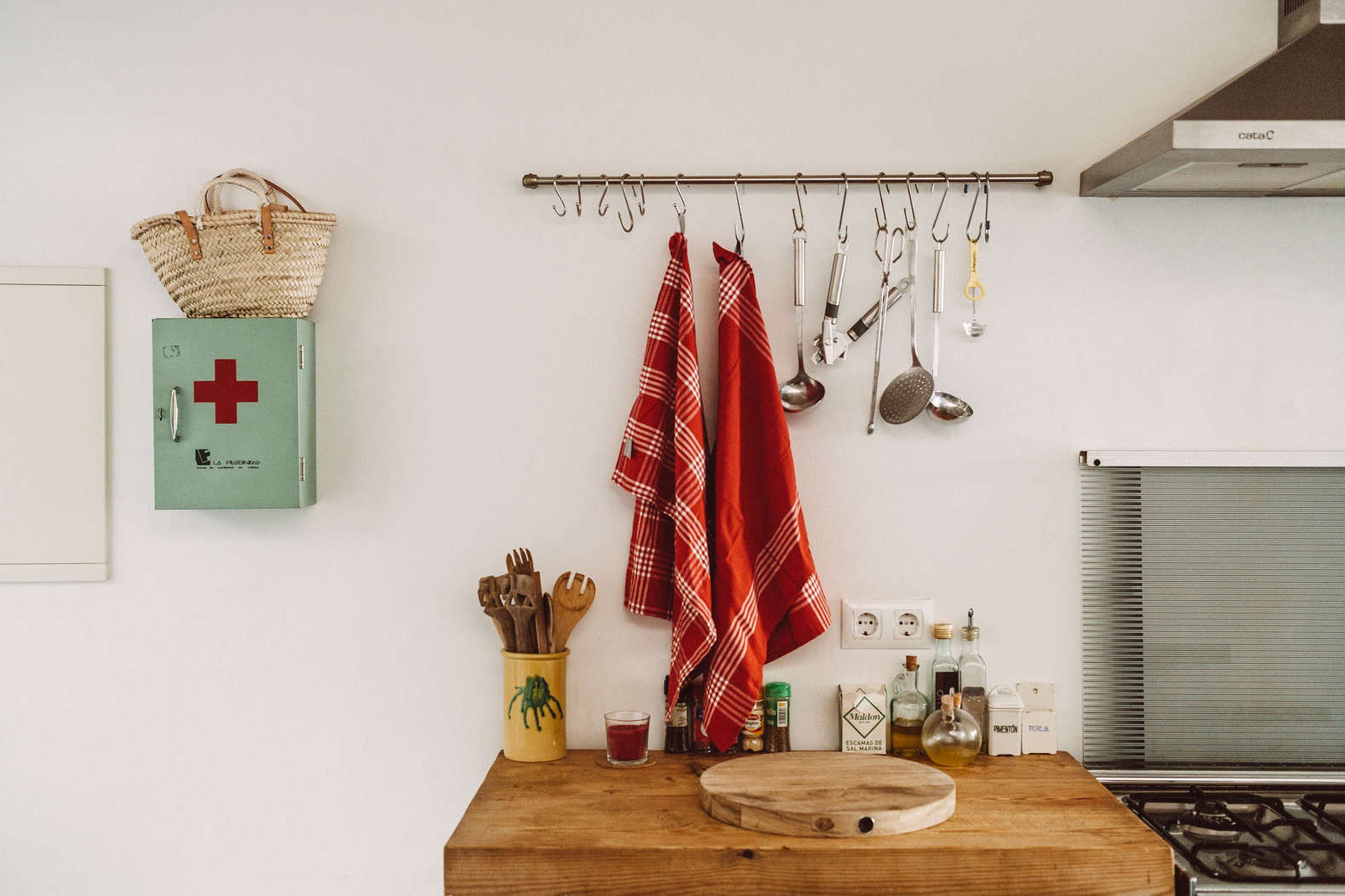 First, let's clear any confusion: A white cross against a red background is the Swiss flag; a red cross against a white background is the symbol of the International Committee of the Red Cross, which was founded by Swiss businessman Henry Dunant in 1864 to protect wounded soldiers and medical volunteers on the battlefield. (A nod to his heritage, the ICRC emblem is simply the inverse of the Swiss flag.) Later, the red cross design was adopted as the company logo of pharmaceuticals giant Johnson & Johnson and, today, more generally, as a symbol for first aid.
The cross design, no matter the color, endures today and, in fact, still feels fresh and modern. We've seen a number of cross-emblazoned medical boxes that would look good in a bathroom, kitchen (see image above), entryway, or kid's room. They're ideal for storing toiletries, little tchotchkes, and, of course, your first aid essentials.
Wall-Mounted Boxes
Counter Bins
N.B. Top photograph courtesy of Quintana Partners.
Still looking for more storage options? Check out these stories: