To be filed under Small Changes that Make a World of Difference: decanting your spices into uniform jars and labeling them. We've written about the decanting part of the process before (see The Organized Spice Drawer: 8 Rules for Decanting Kitchen Spices), and it's something I've been meaning to tackle in my own rental kitchen, where a variety of mass-market plastic bottles are jammed awkwardly in a drawer. But without a plan for labeling, and with dozens of spices in identical containers, I fear I'd lose track of which spice is which, or mix up the garlic powder with the ground ginger. No more excuses: Here are 7 ideas for artful–and practical—spice jar labeling:
1. Bright Washi Tape
2. Wipe-Off Labels
3. Paper Labels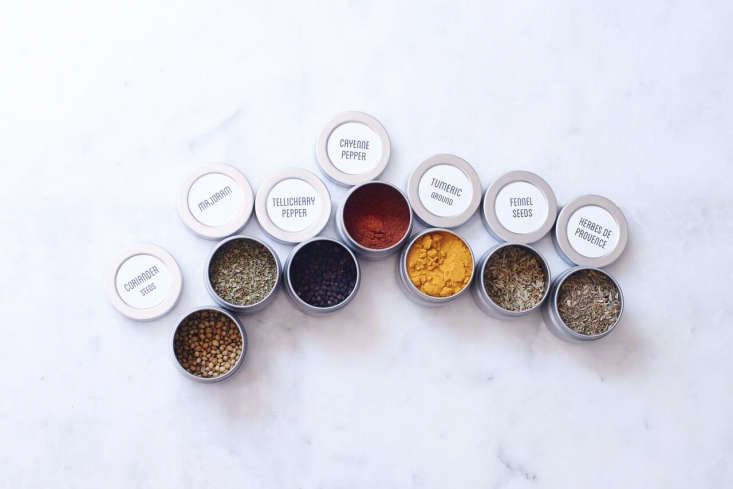 4. Bespoke Labels
5. See-Through Stickers
6. Vintage-Style Labels
7. Permanent Marker on Glass
8. Wrapped-Paper Labels
Taking on the whole cupboard? Consult The Organized Pantry: 8 Rules for Decanting Dried Goods.