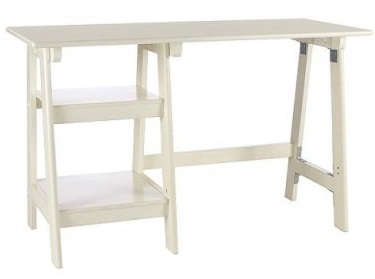 School is back in swing (at least for the smaller members of our households), which has us thinking about children's workspaces.
Below: Braxton Desk from Target; $159.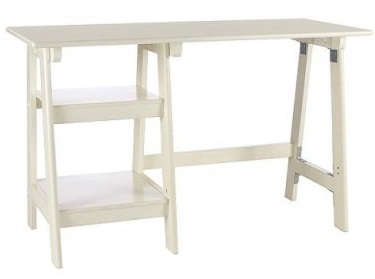 Below: Intelligentsia Desk at Anthropologie, $1,298.
Below: Wing Desk by Sara Szyber for Design House Stockholm, available in white or black; $750 at Zinc Details in San Francisco; also at Scandinavian Design Center.
Below: Vika Gruvan/ Vika Artur table from Ikea, $149 for this combination with the shelf table top. We love the adjustable height trestles with storage area below, which can be paired with any top.
Below: The Offi Window Desk, of oak wood and veneer, is currently on sale at Design Public for $599 (down from $700).
Below: The Noggin Desk by Iannone Design from 2Modern is made of eco-friendly bamboo with orange laminate and comes with the option of drawers; from $1,595.
Below: Blu Dot just introduced the Medium Strut Table, which, at 56 inches wide, works well as a student desk. Powder-coated steel frame with hard-wearing polyurethane finished MDF top; $699 from Design Public. Available in olive, ivory, robin's egg blue, and watermelon.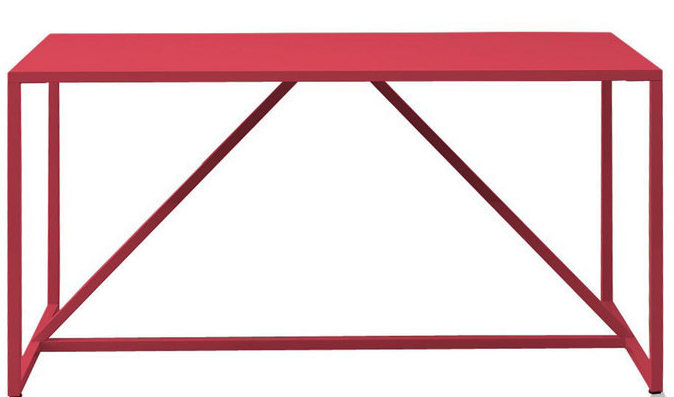 Below: The Go-Cart Desk in lime green powdercoated steel for $149 from CB2.
Below: Parsons Desk with Drawers; $299 at West Elm:
Below: Land of Nod's simple Cottage Desk; $249 (matching hutch available).
Below: The Palma desk for $995 from Jayson Home and Garden is a compelling piece for a more rustic bedroom; whitewashed elm with shelves that extend at each end.