With summer on the horizon, and the imminent arrival of my teenage sons' out-of-town friends to our place in Connecticut, the thought of all those wet towels, clothes, and bathing suits on the floors prompted me into action. "Provide them with as many hooks as possible," I told myself, "like the Shakers, who hang everything from pegs including chairs." My designer brain started to whir away and before I knew it, I had envisioned Shaker peg rails running around all four walls in every bedroom—bespoke, long lead time (summer would be over!), and without a doubt, too expensive. It was time for compromise.
In my search for lengths of Shaker peg rails that would allow me to maximize the available space on my walls, I discovered I could order them in increments of 6 inches (the recommended peg spacing) from Peg and Rail in Highland, Michigan. I proceeded to order 54 feet of Shaker peg rails in varying lengths for every bedroom as well as the back hall. The 10 rails arrived within a week of my order. And the results? Clutter-free floors for the summer. They may not have been custom made by a carpenter, but they're utterly serviceable (and sanity saving).
The Inspiration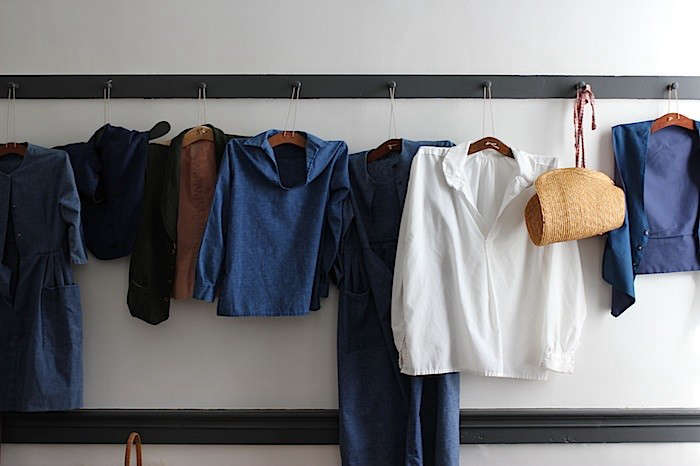 The Implementation
For more, see:
N.B.: This post is an update; the original story ran on September 13, 2013 as part of our Get Organized issue.