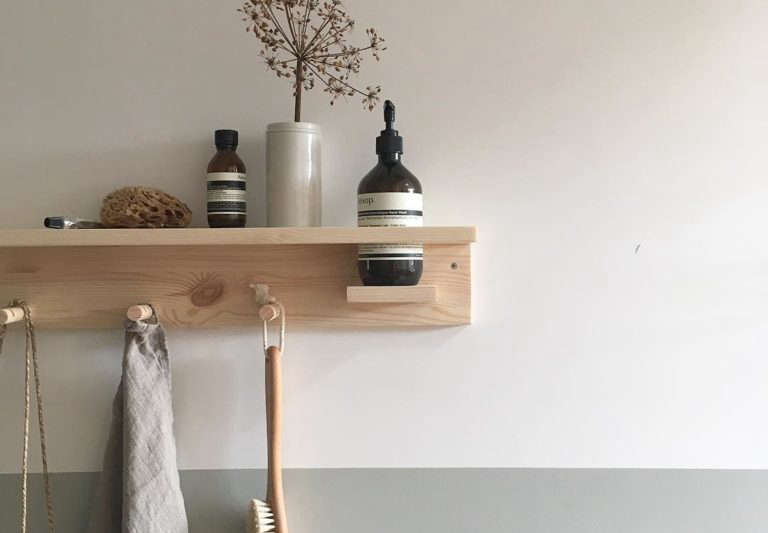 The Yori has everything we've ever wanted in a shelf: Good plain looks, smart design, natural materials, and, of course, real-life usefulness. It's from Woodchuck, a furniture and design studio in the Netherlands that focuses on simple, Japanese-inflected pieces. (See Remodelista's Simple, Honest Furniture from Woodchuck in the Netherlands.)
The partners (in life and business) behind Woodchuck are Rutger de Ruiter, a woodworker, and Tinta Luhrman, a stylist. The combination is a winning one. Just check out the images below, which showcase the Yori (€59) in four different rooms and situations.
Photography courtesy of Woodchuck.
In the Kitchen
In the Kids' Room
In the Bathroom
In the Bedroom
Got shelf improvement on the mind? Here are more ideas: