I'm going to go out on a limb here and posit that what all suburban parents of young children aspire to is a house with a totally tricked-out mudroom. A room where there's a place for everything—coats, backpacks, muddy shoes. Perhaps a spot for the washer and dryer, too. And an adjacent powder room would be nice as well. This modern-farmhouse mudroom by Studio McGee has all that—plus a functioning water fountain for thirsty kids taking a break from outdoor play. Genius!
Let's take a tour of this Salt Lake City project, shall we?
Photography by Kate Osborne, courtesy of Studio McGee.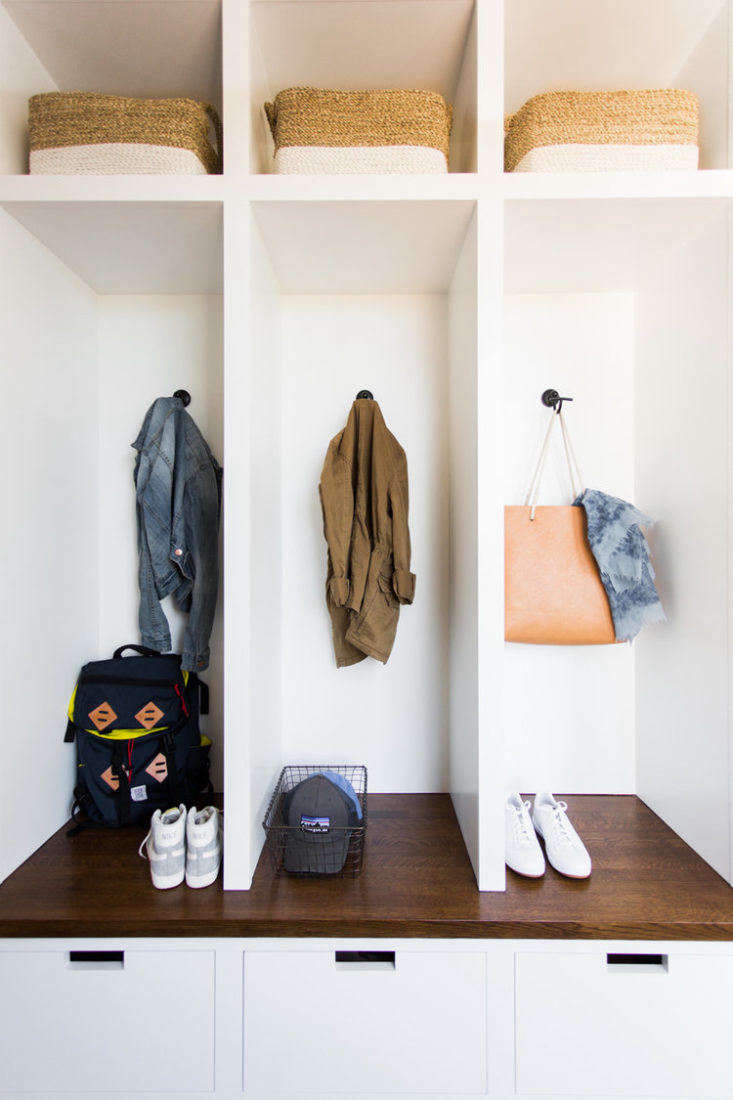 N.B.: This post has been updated with new links; it was first published January 2019.
For more mudroom inspiration, see: