Here are our favorite hacks of the Pax wardrobe, an iconic Ikea storage piece that has graced grand homes and starter apartments alike. Here are 10 favorites, from five hack-minded design firms.
1. Reform
The high-brow disruptors in the Ikea hack industry, Reform partners with renowned architects and designers to create premium cabinet fronts for Ikea's Sektion and Akurum kitchen systems, Godmorgon bathroom pieces, as well as Pax wardrobes. See its latest collaboration with design darling Cecilie Manz here.
2. A. S. Helsingö
The Helsinki-based company makes it easy to upgrade standard Ikea cabinet frames. Once you know which Ikea cabinet frames you're using, simply choose A. S. Helsingö's fronts (it offers three styles for the Pax wardrobe), and the handles (four options).
3. SemiHandmade
SemiHandmade's tagline makes it clear what their business is all about: "Their system, our doors, your home." The American company has showrooms in five cities: Pasadena, Palm Springs, Chicago, New York City, and Minneapolis.
4. Superfront
With showrooms in Stockholm and Oslo, Superfront ships its whimsical Ikea-suited doors throughout Europe; it will, however, ship only its handles and legs to the US.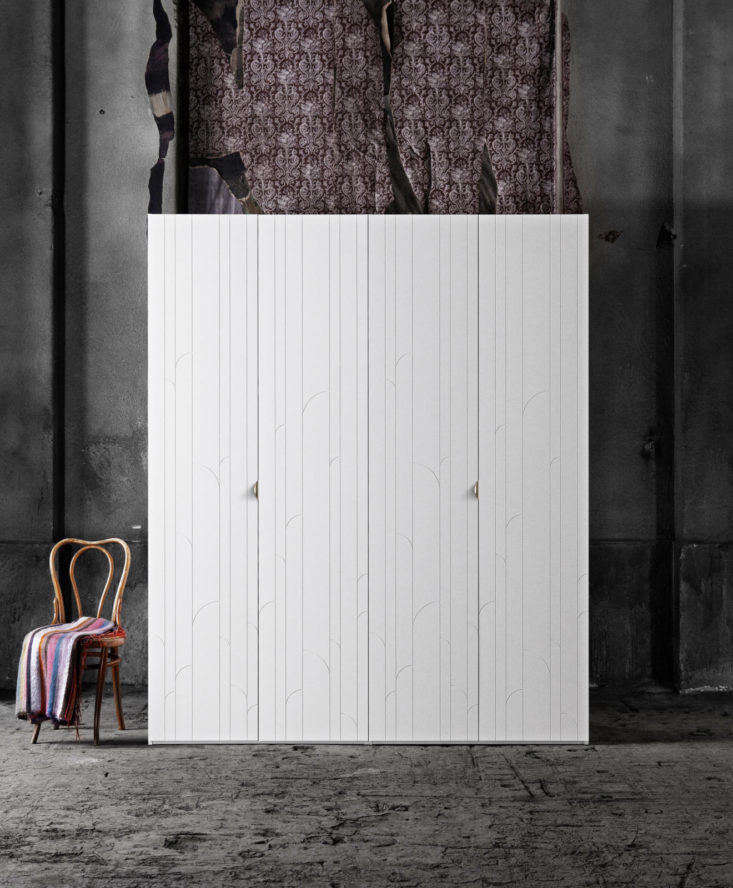 5. Studio Oink
Studio Oink, the interior-design/styling/product design lab run by husband-and-wife team, Matthias Hiller and Lea Korzeczek, is based in Leipzig, Germany, but we've been admirers from afar for a while. They don't sell cabinet fronts for Ikea, but they are incredibly adept at mixing high and low, often working Ikea pieces into their designs.
Can't get enough of Ikea? Here you go!