There's a new Ikea hack startup in town, and this one is based in New York City. Recently launched by Lotta Lundaas, Norse Interiors makes doors, legs, and hardware for Ikea's Bestå line of cabinets and TV stands.
On her website, Lundaas explains her motivation for starting the business: "When I moved to the US from Sweden in 2013, I was frustrated with the cookie-cutter styles I saw in big-name furniture stores, but anything unique and high-quality was far out of my price range. I returned to the familiar: Ikea. It was affordable and durable, and I knew I could redesign its simple pieces myself with new hardware or accents. Soon, I was inspired to take things further."
The result is Norse Interiors, which now offers seven cabinet front styles, each named after a historical female figure, including Amelia Earhart, Rosa Parks, and Marie Curie. Prices for doors range from $109 to $279 each, depending on the size; pulls and knobs are $8 to $15; and legs are $30 to $35.
Here are some favorites.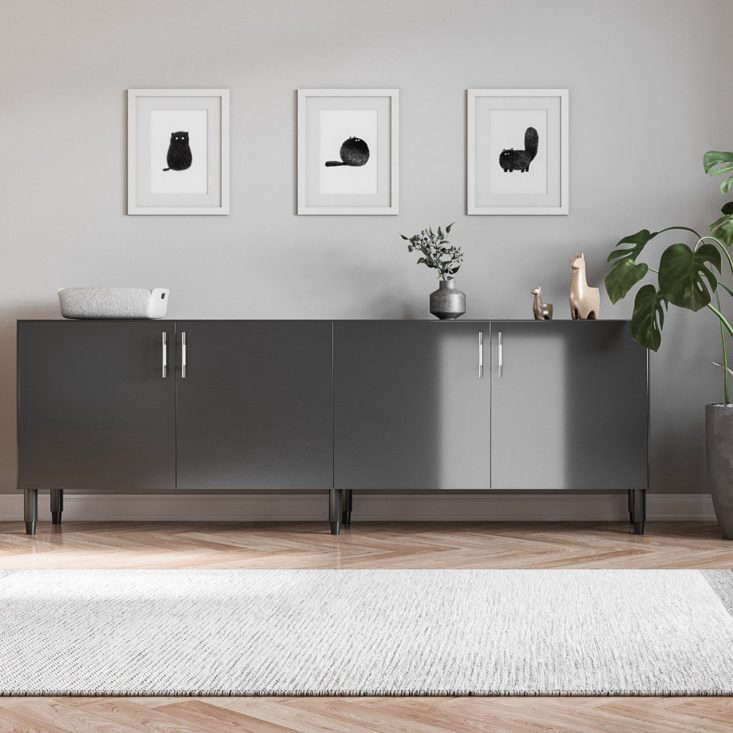 See more stories on inspiring Ikea hacks: