We love the look of natural wood and stainless steel combined, especially in the kitchen and bath. Consult our earlier post Accessorize This for similarly serene items for the kitchen.
Below: Tissue Box make of Hinoki cypress wood (valued for its pleasingly fresh scent and anti-bacterial properties). $35 at Canoe Online.
Below: Made from matte stainless steel, the Primo Tissue Box is $71 at Lumens.
Below: Bamboo and Steel Soap Dish; 6.99 at The Container Store.
Below: Hinoki Bath Stool; $98 at the Gardener.
Below: Consider these Bamboo Drawer Organizers for bathroom counter-top storage. $3.99 to $6.99 at The Container Store.
Below: Simple Stainless Muro Square Mirror; $80 at Lumens.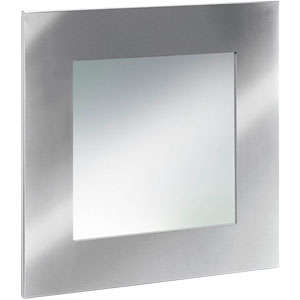 Below: Walnut Framed Mirror; $29.99 at Ikea.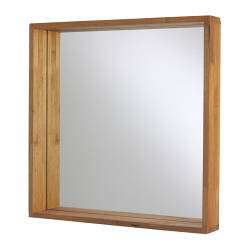 Below L: Keep a stack of spare rolls handy with the Primo Toilet Paper Holder; $54 at Lumens. Below R: The Forma Toilet Plunger; $13 at the Industrial House.
Finally, three stainless steel toilet brush options. Below L: Ikea's Baren Toilet Brush for $9.99. Below Center: Primo Stainless Toilet Brush by Blomus; $73 at Lumens. Below R: The Vipp 11 Stainless Toilet Brush; $200 at Lumens.