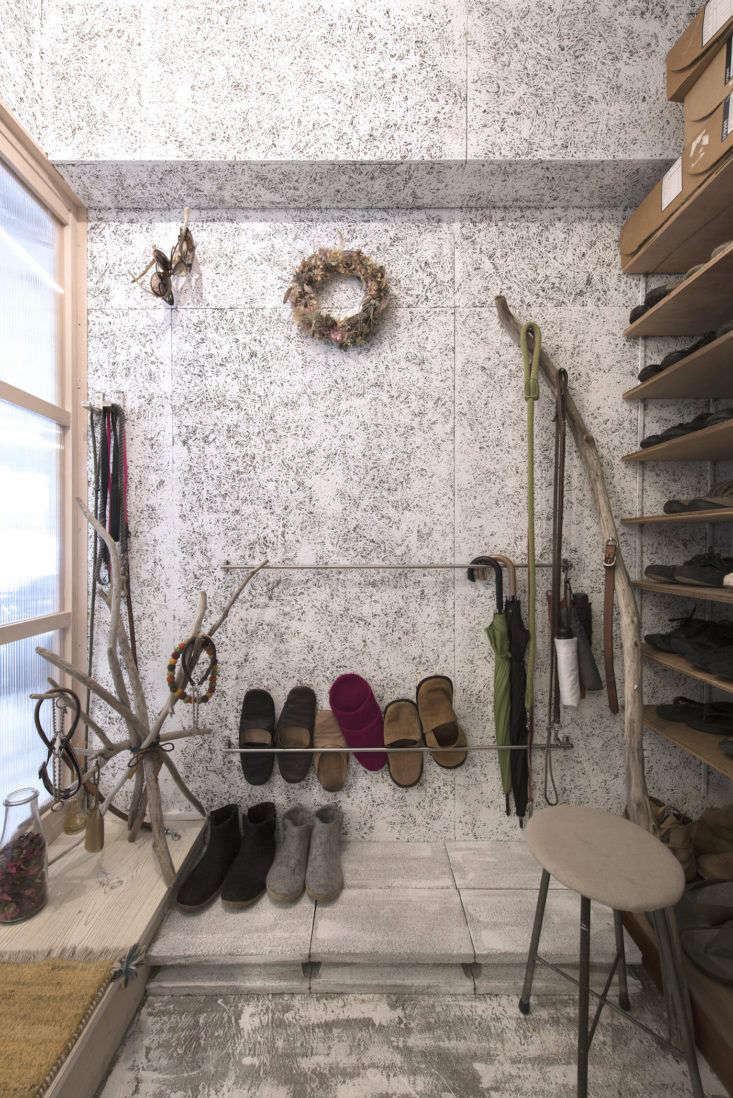 I come from a long line of slipper wearers. While I'm not as vigilant as my mom is when it comes to donning indoor shoes (she never goes anywhere without packing a pair), I just don't feel completely at ease until I have them on. Others have comfy sweats to help transition them into the postwork hours; I have my scuffed-up slippers.
Only problem: What to do with the slippers when I'm not wearing them? In general, I don't like the idea of storing my indoor shoes where I store my outdoor ones (seems to defeat the whole purpose of creating a dirt-free zone if slippers are fraternizing with sneakers as soon as I'm out the door). So I've taken to leaving them on the floor near the front door, positioned so that I can easily slip into them when I cross the threshold.
It's not an ideal situation (for one thing, I have a slipper-swiping dog), and I've always wanted to figure out a dedicated (and elevated) resting spot for my slippers—which is why I am so enamored with this genius idea from Japan.
In an apartment remodeled by Yokohama-based firm No. 555, two wall-mounted towel bars are all that are needed to provide ample storage for the clients' house slippers. It's an easy, elegant, and—bonus!—dog-proof solution.
Here, find more required reading for Japanophiles, storage fanatics, and DIY aficionados: