My parents live in Northern California. As do my brother and his family. My husband went to college in southern California. And I spent a couple years in the Golden State as well—a year in San Francisco and a year in Santa Barbara. All of which is to say, even though I've lived on the East Coast for the better part of two decades, California feels like my spiritual home. One of the many things I love about that state is its unapologetic commitment to environmentalism. People don't just talk about being green there; they walk the talk. They change their lifestyles and alter their homes and enact legislation in order to be gentler and kinder to our planet.
Recently, I noticed a great-looking built-in compost bin featured in an old home tour on Remodelista. The house was in, you guessed it, California. After digging around our archives, I found a few more built-in solutions—almost all of them in California kitchens—that make composting a seamless and easy task. Have a look.
In Sonoma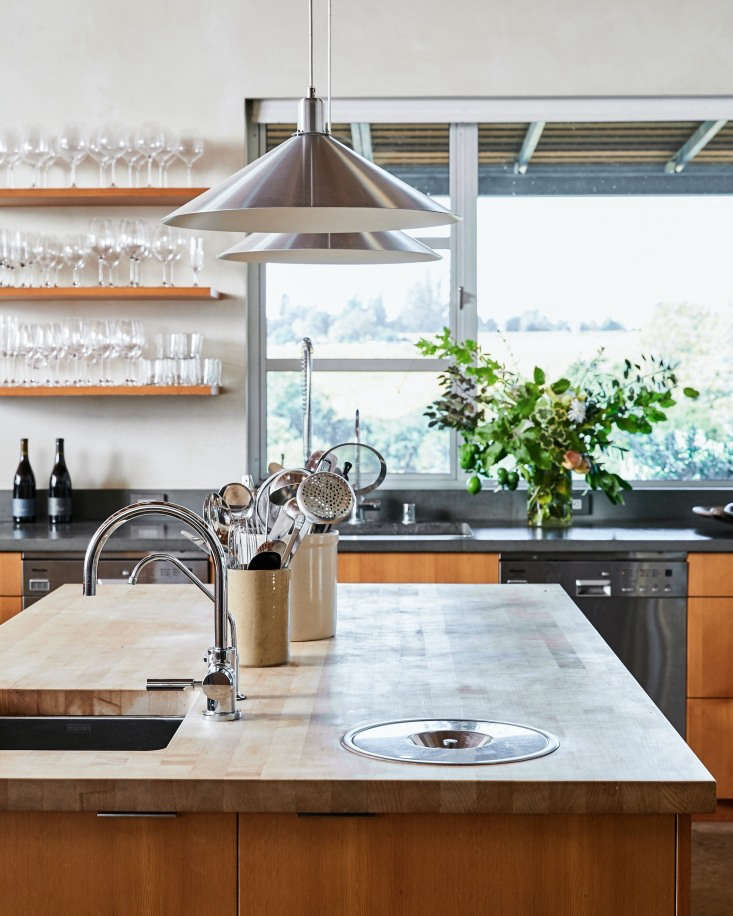 Also in Sonoma
In Berkeley
In Brooklyn
For more smart storage built-ins, see:
You need to login or register to view and manage your bookmarks.