Rupert Mckelvie of Out of the Valley is on a mission to elevate backwoods design. Based in bucolic Devon England, he specializes in making masterfully detailed off-the-grid cabins–see his Devon showcase/vacation rental here. "The idea was to bring a bit of the natural world into people's homes," he says of his latest accoutrement, a curiosities cabinet. 
Above: Known as the Object Calendar, the cabinet's 12 compartments "each represent a month of the year, and can be used to document seasonal changes with found objects" says Rupert. It's made of English ash with hand-cut dovetails and a cork backing. You supply the curiosities.
Above: The cabinet comes with entomology pins for securing finds in place.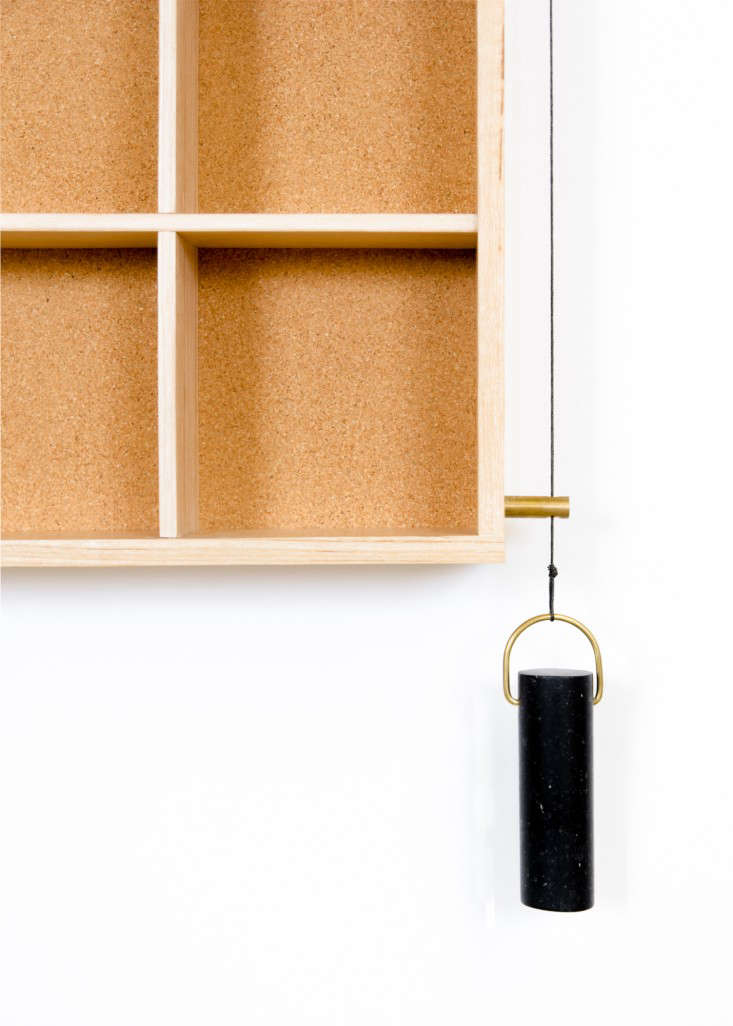 Above: Brass fittings and a limestone weight hold an ash-framed Plexiglas door in place. The Calendar Cabinet is £495 ($779) from Out of the Valley.
We're eternally on the hunt for display ideas. Here are some more of our favorites:
You need to login or register to view and manage your bookmarks.