There are many perks to staying at a hotel. Business travelers may cite room service and an in-building gym as reasons for choosing a hotel over other accommodations; honeymooners may gush about romantic views; parents enjoying time away from their children may focus on high thread counts and comfy pillows. For me, the number one reason I love staying at hotels is it guarantees a clutter-free, everything-in-its-place experience.
Hotels are experts at telegraphing that sense of orderliness—and Ace Hotel's new Chicago location is no exception. Here are some storage and organization takeaways we gleaned from the chain's latest hipster destination.
Photography by Spencer Lowell.
1. Think beyond shelves.
2. Provide opportunities to both display and stow away.
3. Go for built-ins in a tight space.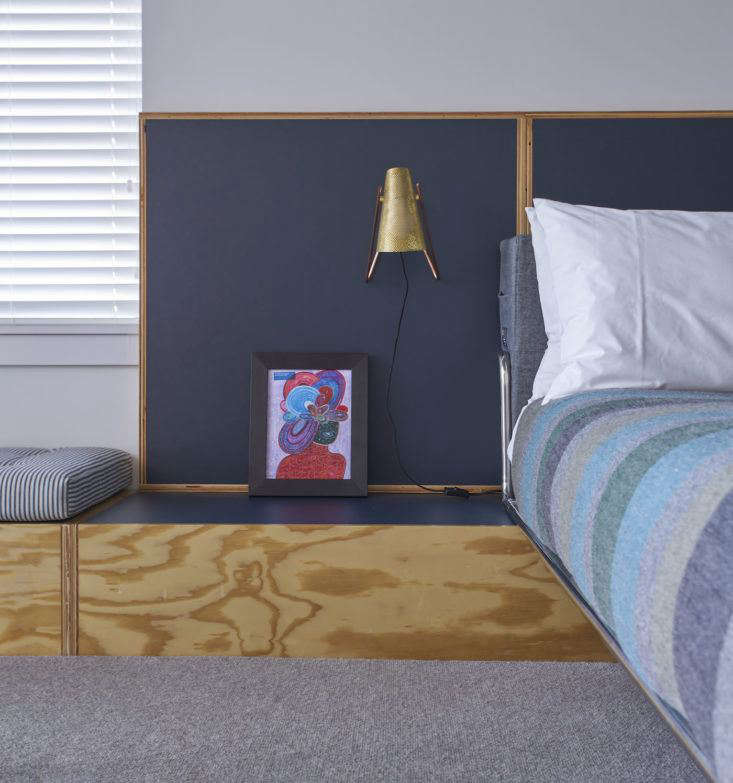 4. Cover the tissue box. Please.
5. Hang towels where you need them most.