Kristina and Mike Gladstein and their two young boys are members of the gang of Seattleites and other Pacific Northwesterners who decamp on weekends for the San Juan Islands. Five years ago, when a waterfront cabin abutting Kristina's father's Henry Island house went on the market, she and Mike leapt. Built in the 1950s, the humble structure came with dirt floors, smoke-singed log walls, and a fireplace as the sole heat source. The couple—she's a textile designer and he's a builder—envisioned something a bit more beachy than barnyard. And most essential to them was a gathering-spot kitchen that embraced the harbor views.
They initially embarked on an update of the structure themselves, but a year into the process called in interior designer Lisa Staton to help with the space planning and detailing. Working in close collaboration with Staton and local builder Tom Nolan, the Gladsteins winterized the structure, whitewashed the walls, and added wide-plank oak floors. They also started from scratch on the kitchen. "What was there was just a small set of yellow laminate cupboards with no running water or electricity," says Kristina. Come take a look at the update.
Photography by Belathée, courtesy of Lisa Staton Design.
The walls are painted Benjamin Moore Cloud White, chosen, says Staton, "because it's a true white, but a little bit on the chalky side, which helps it feel inviting rather than stark. And it doesn't go yellow or pink." For more advice, see Remodeling 101: How to Choose the Perfect White Paint and 10 Easy Pieces: Architects' White Paint Picks.
Staton notes that they saved money by opting for overlay rather than more costly and refined-looking inset cabinet doors. The range is a KitchenAid.
The sink is a 36-inch Shaws Original with a bridge faucet. For more ideas, see 10 Easy Pieces: White Kitchen Farmhouse Sinks.
The salvaged lights over the island came from First Pick Antiques in Seattle and the Industrial Swivel Stools, selected because they're easy to adjust, are from Wisteria. Note the lack of a refrigerator: This was a strategic move by Staton to keep the room unencumbered. The fridge and other food storage is in an adjacent pantry to the left of the stove wall. "The fridge would have taken up too much space and been an eyesore had it remained in the kitchen," says Kristina. "We have counter space in the pantry, so the setup works just fine."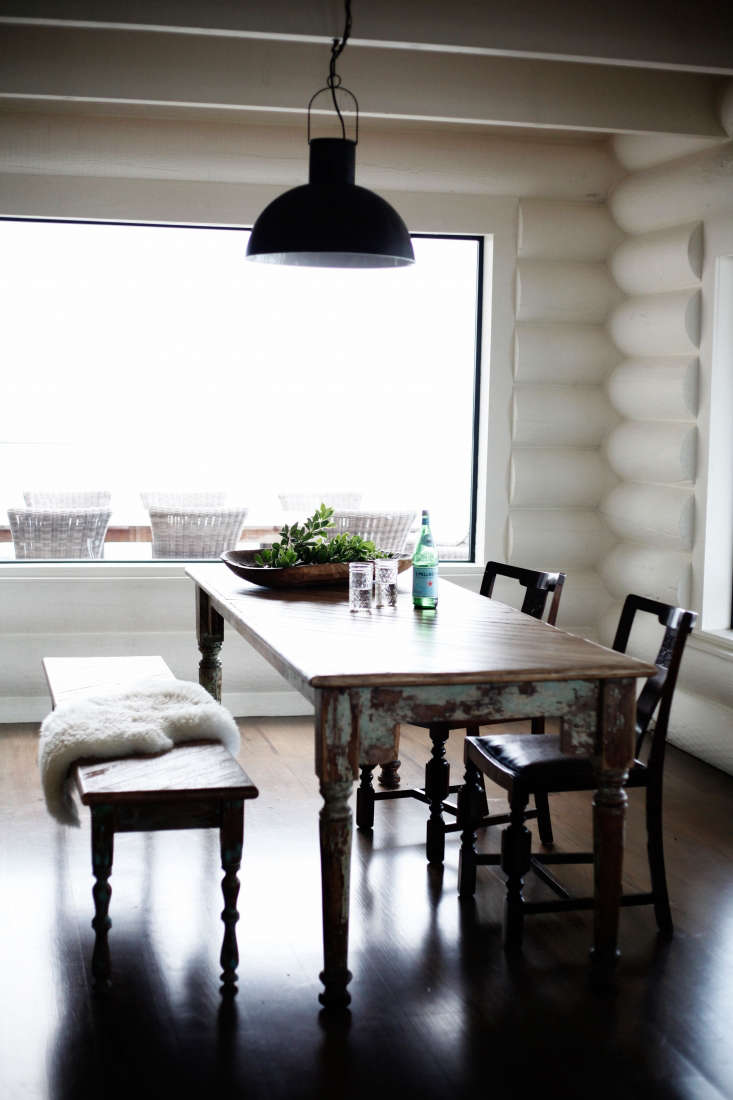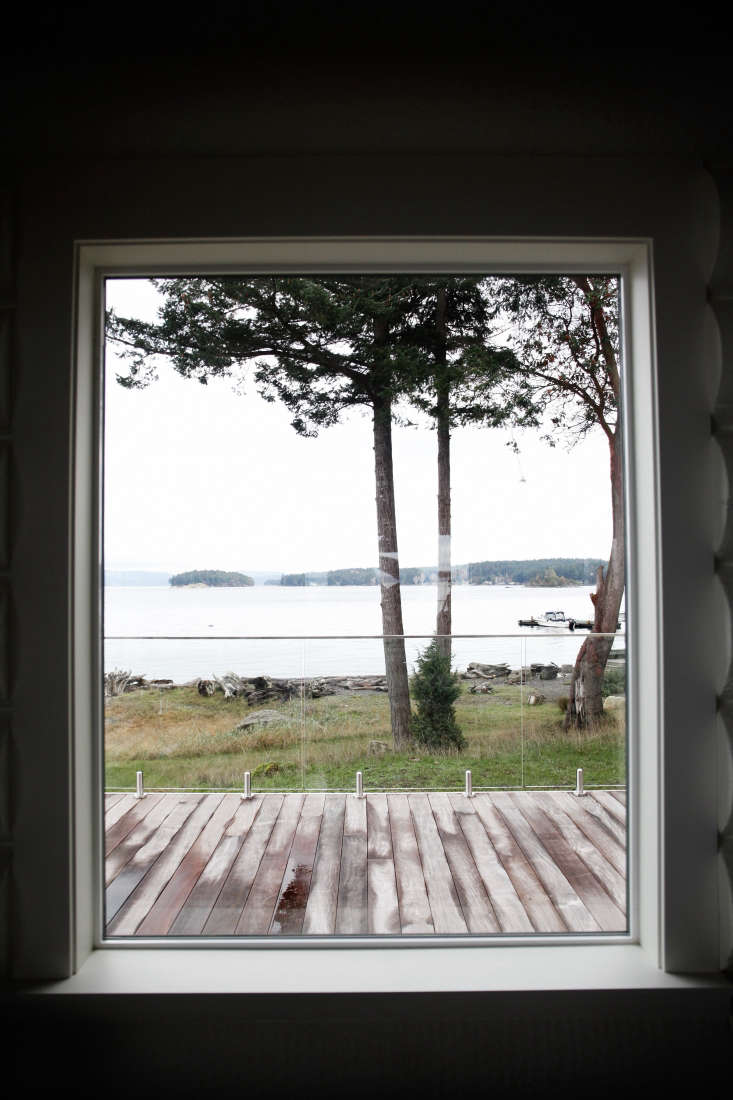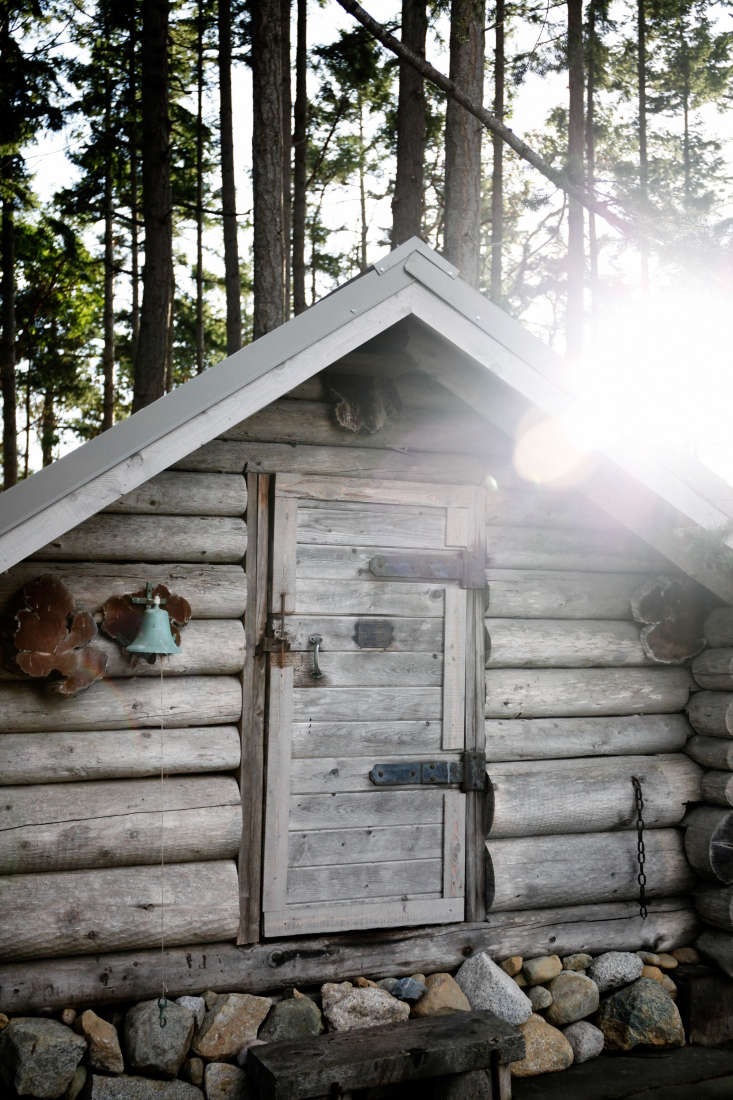 Here are two more favorite cabin kitchens: