We're always happy to find new collections from Ikea that feel lasting, anonymous, and customizable. The new Gjöra Bed Frame is in untreated ash that can be finished as desired and set up with either the low or high end as the headboard. And the Norråker collection of dining furniture, also in birch but sealed with lacquer, has pieces that are stackable and useful in various rooms from the kitchen to the office. Here's a closer look at the lot.
Above: The Gjöra Bed Frame is made of untreated birch for limitless finishing possibilities (treat it with oil, stain, or paint); $329 for the full and $349 for the queen.
Above: The high end of the bed frame can be used to hang fabric, a curtain, or blankets.
Above: With pillows at the low end of the frame, the footboard may be used to hang various things from.
Above: Rows of white birch Norråker Tables ($149 each) and Stools ($29 each) make up the dining area of a coffee shop.
Above: The 86 5/8-inch long Norråker Table is $269 and the Bench is $69.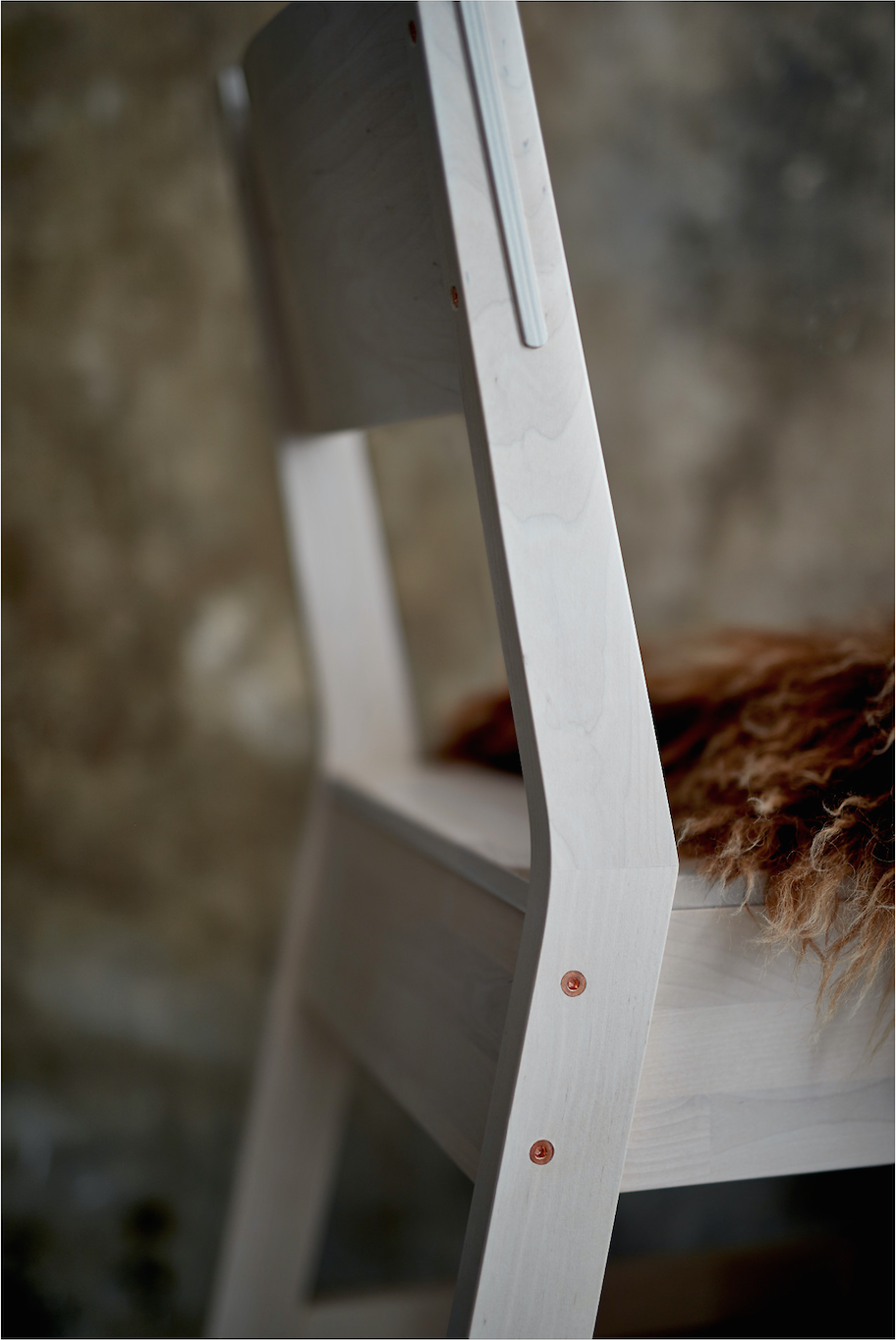 Above: The stackable Norråker Chair, like the other pieces in the Norråker collection, is kitted with copper screws; $59.
Above: The bench being used as a low side table for vases and ceramics.
Above: The small stool serving as a side table for media.
Above: The Sideboard is a versatile utility table (for the shed, studio, or kitchen) with a drawer and bottom shelf; $159.
Looking for Ikea hacks? See our posts: