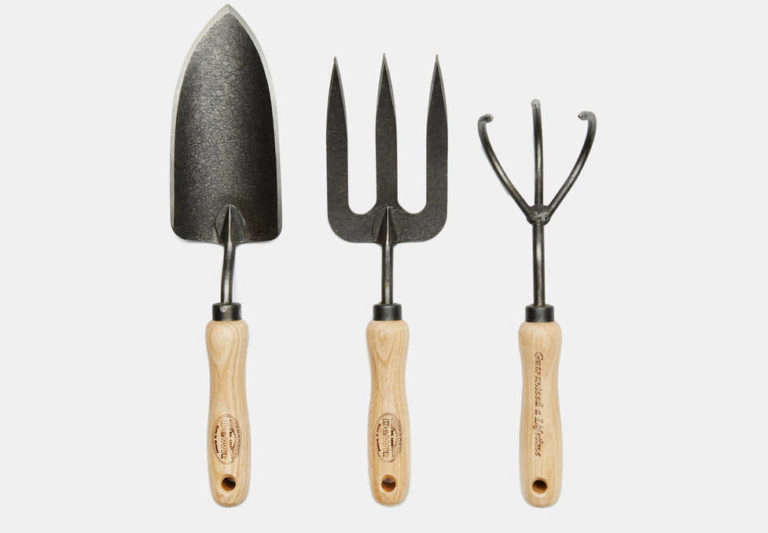 Whether outfitting a potting shed, a work bag, or one's self, a well-made tool or accessory lifts a gardener's spirits in cold weather. For the gardener on your holiday shopping list, here are stylish and sturdy ideas for under $100:
Above: Made of terra cotta, French Watering Bells absorb moisture when immersed in water and then deliver it as a gentle sprinkle to delicated seedlings; $58 from Detroit Garden Works.
Above: A set of ten Copper Plant Markers comes with a grease pencil so you can change your mind; $18 from Terrain.
Above: Tiny wooden bee houses with steel roofs can be mounted on a garden shed or against a fence to make pollinators feel at home; a set of three Bee Homes is £22 from Rowen & Wren.
Above: To celebrate Dutch master plantsman Piet Oudolf's 70th birthday this year, the Monacelli Press published Hummelo: A Journey Through a Plantsman's Life, the story of his private garden; it's filled with beautiful photos of his hazy, romantic drifts of flowers and is $32.75 at Amazon.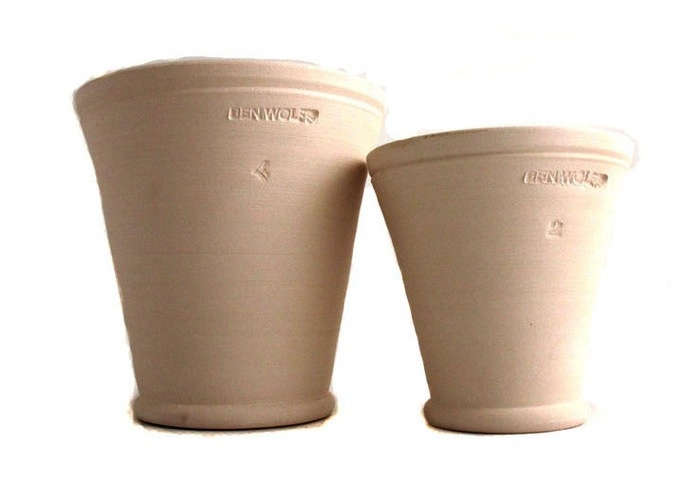 Above: Photograph via GRDN.
Connecticut potter Ben Wolff's White Clay Footed Herb Pots come in four sizes, at prices ranging from $10 to $50 apiece. They also are available seasonally at GRDN in Brooklyn, where they are currently out of stock.
Above: Buy paperwhite bulbs to force indoors; 24 bulbs of white Ariel Paperwhite are $39 from White Flower Farm.
Above: You can tell from looking at this classic trio of hand tools that the founder of family-run DeWit Tools was a blacksmith. The Dutch company's classic set of garden hand tools– including a trowel, fork, and cultivator–cover all the basics. No matter whether you're shopping for a gift for an experienced gardener or an amateur, a 3-Piece Hand Forged Dutch Gardening Tool Set will last a lifetime; $98 from The Line.
Above: a Galvanised Funnel With String will dispense tangle-free twine every time. Hang it on a wall in a potting shed (or in a kitchen, for that matter). It is £8 from Garden Trading.
Above: A dark-colored pair of Deerskin Work & Garden Gloves won't show evidence of the work. And in cold weather, the leather will stay soft and flexible, molding to your hands. The gloves have an elastic wristband to keep out the cold and are available in sizes to fit both women and men; $45 from Kaufmann Mercantile.
Above: A highly polished chrome Pocket Hand Warmer has a nice weight and gives off encouraging heat while one shovels snow or prunes trees in winter; $20 from Guideboat.
For more holiday gift ideas, see: