Noted recently: A former hay loft in a farmhouse on the small island of Föhr (technically belonging to the Nordfriesland district of Germany) in the North Sea. Architects Karin Matz of Sweden and Francesco Di Gregorio of Italy took their cues from traditional Frisian style: think shades of blue, a nod to nautical design (that comes from the island's history as a center of navigation in the 17th century), wood-lined rooms, and small, dark bedrooms called "bed boxes" that feel distinctly like ships' cabins. Here's their modern take.
Photography courtesy of Francesco Di Gregorio.
Inspired by the blue and white Frisian tiles traditional on the island, the designers installed a statement-making update (on a budget): 3,200 simple white tiles with holes hand-drilled (by the architects and the client), allowing powder blue cement to show through and create a pattern of dots. "It becomes the central wall going through and unifying the space," the architects say.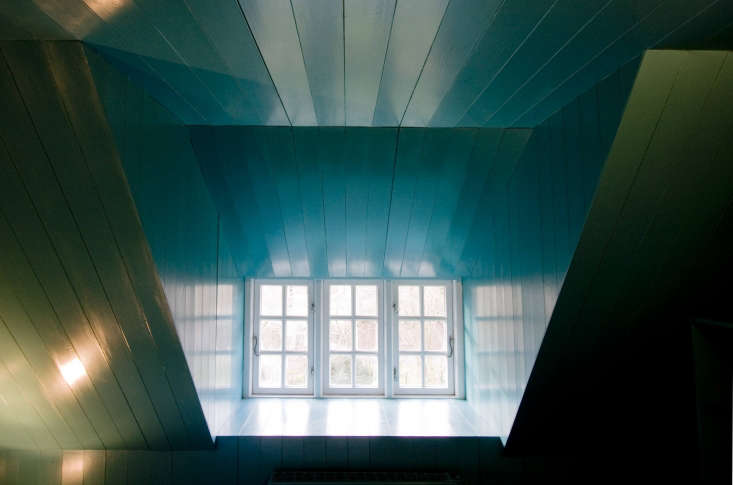 N.B. The home is available to rent; see Urlaubs Architektur for more.
More in Germany:
You need to login or register to view and manage your bookmarks.