Spotted and admired in Ikea's new spring collection, a glass greenhouse cabinet to house your plants outdoors or in: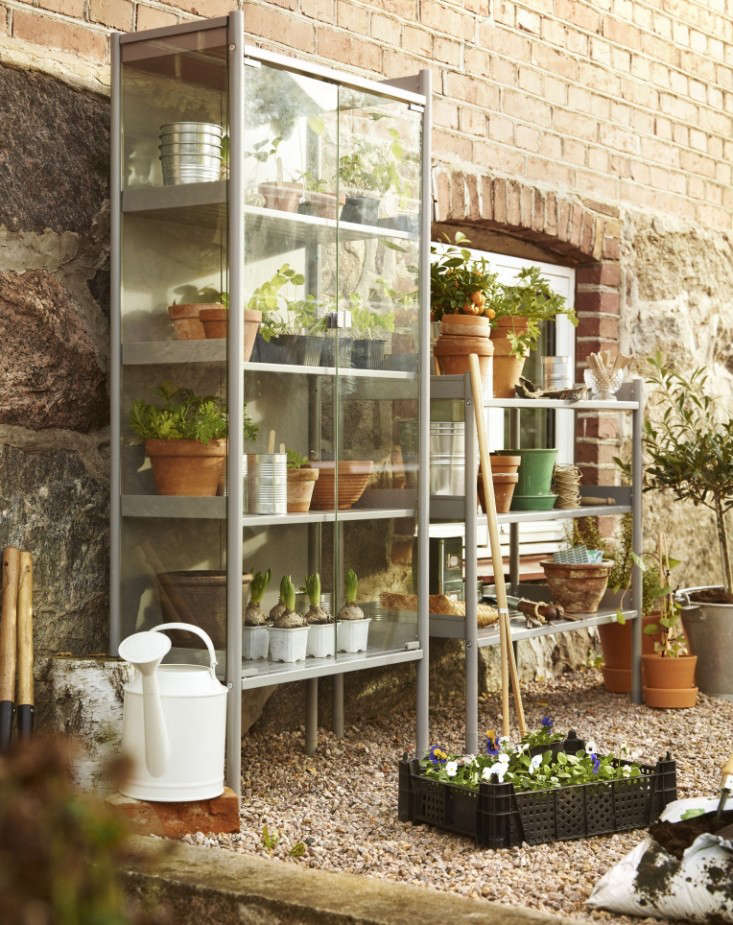 Above: Made of powder coated galvanized steel with glass doors, a gray Hindí¶ Greenhouse Cabinet measures 56 3/4 inches high and 24 3/4 inches wide; $99 (currently available in US stores but not online).
Above: The greenhouse cabinet has five shelves, three with adjustable heights. Each shelf will hold up to 50 pounds. The cabinet's feet also adjust to enable the greenhouse to stand level on an uneven surface.
For more of Ikea's new collection for 2015, see: