When Brooklyn-based architect Roberto Sosa sent us photos of his renovated farmhouse in upstate New York a few months back, we were enamored. Recently we've been admiring another project Sosa sent our way, this one nearly 5,000 miles away in Paia, a bohemian surf town on Maui's wild north coast. Owned by two veterans of the fashion industry, the two 1940s beach cottages—one a traditional Hawaiian plantation cottage, the other a stone carriage house, both surrounded by ancient trees and lush tropical plants—were recently renovated by a team of architects and designers who restored them to their laid-back Hawaiian charm. Today we're taking a look at the main house. The best part? It's available to rent. Join us for a tour.
Photography by Kate Holstein.
In renovating the 1940s-era main house, George and Angela Hensler wanted to preserve the home's history, taking cues from the area's natural beauty and laid-back style. Together with Rene Holguin from LA-based shop RTH and Sosa (then with Aero Studios), they restored the original plantation wood siding, painted the exterior a custom dark green color, and added mahogany sliding doors. The effect: an indoor/outdoor home that looks one with the lush Hawaiian vegetation.
In the kitchen, the team added a modern edge—poured cement countertops—to the cottage-style cabinetry. The fridge, a paneled-front Subzero, is disguised in a row of oversize cabinets, vintage green bottles included.
In one bath, a marble-topped vanity, large format cement tiles by Clé Tile. (For a similar subtle look, see our post A New Blue Delft Tile Line from a California Artist.) The built-in shelving for towels adds a luxurious, hotel-like feel.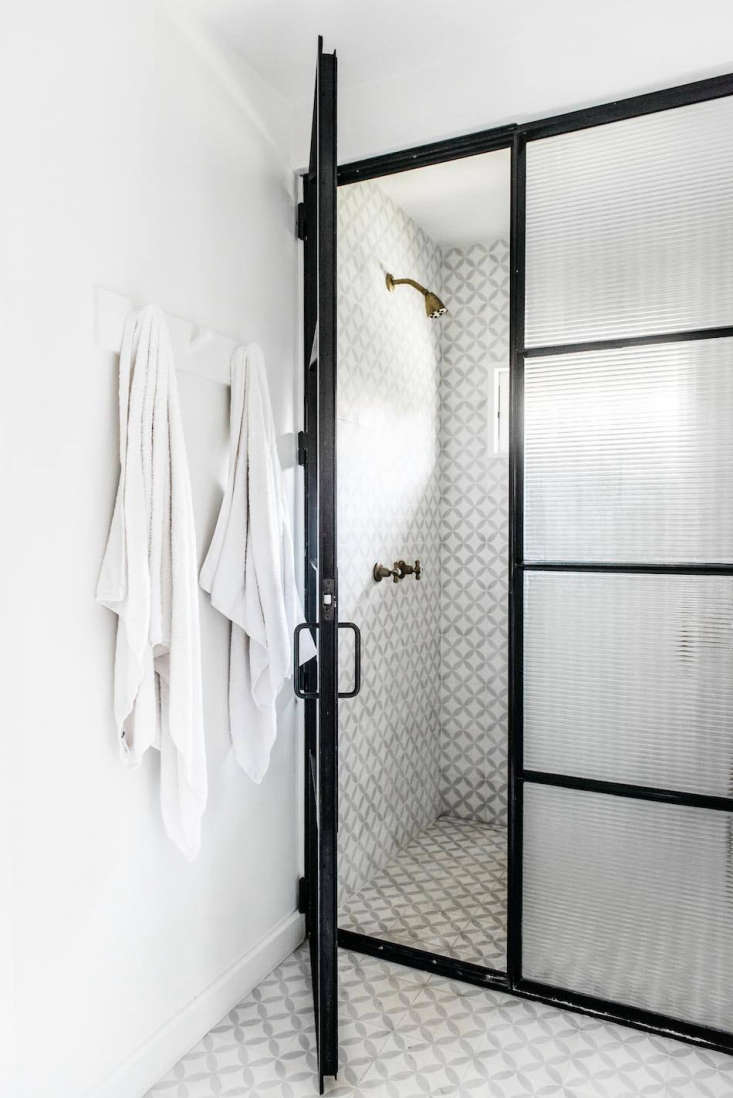 For palm trees and beach views, follow Maui Beach Cottage on Instagram @beach.cottage.maui.
N.B. For a look at the property's lush gardens, see Vacation Rental: Maui Beach Cottage with a Tropical Garden on Gardenista. We'll be touring the carriage house, too, at a later date; stay tuned.
Ready for summer? Take inspiration from these beachside cottages: